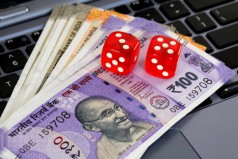 Wednesday, Feb 23, 2022 00:00 [IST]
Last Update: Wednesday, Feb 23, 2022 11:33 [IST]
7 of The Most Popular Casino Games in India
Source
Gambling is one of the most ancient pastime activities practised by human beings. The first mention gambling in India was in 7300 BC. A lot of gambling involved animals such as ram fights, cock fights, which slowly progressed to horse racing. Interestingly, in India, 80% of the adult populations enjoy some sort of gambling.
Legislation
Legislation in India that governs gambling policies is known as The Public Gambling Act of 1867. Some states in India have preferred to follow their own rules and regulations away from The Public Gambling Act.
In India, they have 2 categories of gambling; Skill and Chance. Games of chance that deal with probability are illegal but games of skill that require logical thinking and analysis are legal.
Indian Online Casino Market
India is the second largest online market in the world with over 560 million users. This presents a magnificent opportunity for the Indian government should they choose to leverage on this and maximise revenue through taxes.
Blackjack
This is a card game that originated in the 16th century in France and Spain. Its objective is to have cards that have a higher count than those of the dealer, but not exceeding 21. Aces count as 1 or 11. Face cards count as 10. Two to ten have their numerical value.
Slots
A slot machine, which was invented late in the 19th century, is a game with spinning reels that have symbols on them. One places a bet and if the symbols line up, you win a prize. Modern slot machines have the symbols and reels programmed into the computer. Online slot machines have made the experience much better through graphics and sound effects.
Roulette
In his search for a perpetual motion machine, Blaise Pascal devised the first form of roulette. One bets on a number or a combination of numbers. The ball is spun and if it falls into the numbered pocket that corresponds to your bet then you win. If it does not, then you lose. There are 3 distinct types of roulette; European, French and American that are available in all Indian online casinos.
Poker
Poker has been played in India since the beginning of the 20th century. It has a number of variations but the main objective is to win the pot. The winner has to create the best 5-card combination or dupe every other player into folding. All the poker strategies implemented heavily rely on patience, focus and decision-making skills. Poker was mostly played underground but slowly became mainstream in the 1990s.
Teen Patti
Teen Patti is a gambling game that involves cards. Translated to English, it means 'Three Cards Brag' similar to the American Poker game. The game united people during social events such as family gatherings. It is believed to have encouraged safe gambling among the Indian people. Ante bets are placed before the game begins. Players who have seen their cards should bet double or 4 times their stake while blind players need only match the boot amount or double it to stay in the game. The only skill one needs to play this game is knowing how to count.
Mini flush
Mini flush is a popular poker variant similar to 3 card poker. A 52 card deck is used with the dealer dealing 3 cards face-down to all players and himself. Card rankings decide who wins. The highest is three aces and the lowest comes down to 5-3-2. The objective is to bet that your hand is better than the dealer.
Andar Bahar
It originated from South India and made its way to the rest of the country. It was originally played with a deck of 52 unnumbered cards. The modern version uses 78 cards divided into 4 suits:
Spades - Death
Clubs - Earth
Diamond - Wealth
Hearts - Love
Andar Bahar is gaining popularity with Indian online casinos due to the lack of geographical restrictions.