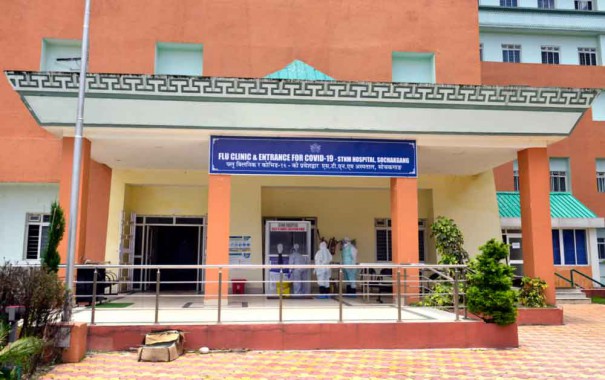 Thursday, Aug 06, 2020 13:30 [IST]
Last Update: Thursday, Aug 06, 2020 07:58 [IST]
17 new Corona cases, State's active tally is 496
Staff Reporter
GANGTOK: Sikkim registered 17 new Covid positive cases as per the samples tested on Tuesday. The State's active Covid cases tally is now 496, informed Health director general-cum-secretary Dr. Pempa T. Bhutia on Wednesday.
In his health bulletin, Dr. Pempa informed that 14 cases were detected from the 827 samples tested using RT-PCR machine at STNM hospital viral lab.
Six positive cases were returnees staying in a paid quarantine facility.
One person had attended the flu clinic at STNM hospital and the sample tested positive. The person is from Adampool area and a worker of a pharma company.
Seven other positive cases were from the samples collected by the south district health team. They are all workers of pharma company in south district but staying in Rangpo IBM, Majhitar and Mamring areas.
Three positive cases were detected during rapid antigen testing at Rangpo screening centre. Two are returnees and one is a contact, said Dr. Pempa.
So far, 303 persons have been discharged from the hospital and Covid care centre after successfully recovering from coronavirus.
Meanwhile, the east district administration today declared the Alkem plant at Kumrek as a containment zone for sanitisation purpose after reports of two new positive cases.
As per the authorities, the pharma plant was in operation by employees residing inside the plant premises only.
The primary and secondary contacts have been shifted for quarantine and others have been directed to be in isolation within the plant premises.
Kumrek area is already a containment zone.