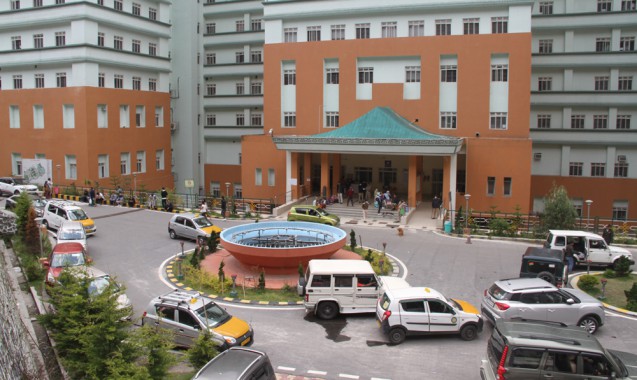 Tuesday, Sep 15, 2020 13:15 [IST]
Last Update: Tuesday, Sep 15, 2020 07:27 [IST]
17thCovid fatality in Sikkim, active case tally is 582
SE Report
GANGTOK: Sikkim registered its 17thCovid casualty on Monday morning following the demise of a 59-year-old man from Majhigaon, Jorethang at STNM hospital here.He had tested positive via Rapid Antigen Testing yesterday.
The patient was admitted on Sunday and was suffering from acute respiratory syndrome and fluid in the lungs. He would be cremated as per Covid protocol on Tuesday by GMC and Health authorities, informed State IEC Officer of Health department Sonam G. Bhutia, in his Monday evening bulletin.
According to Bhutia, Sikkim also recorded 33 new Covid cases of the tests conducted on Sunday. Of the 112 samples tested on RT-PCR, 32 samples tested positive while one of the 22 samples tested on TrueNat showed positive result. One test conducted on Rapid Antigen Testing had negative result for Coronavirus.
The new Covid cases have been reported from Jorethang (13), Mamring (1), Arithang (4), Nam Nang (2), Samdur (1), Daragaon Tadong (1), 6th Mile Tadong (1), Pani House (1) and Rangpo (1). Five SSB jawans staying in OBC hostel Dentam and two patients admitted at Central Referral Hospital have also tested positive. The patients have been shifted to STNM hospital, said Bhutia.
On Monday, a total of 16 patients were discharged from STNM (10), Paljor Stadium Covid care centre (4) and SICB (2) after recovering from Coronavirus taking the total number of recoveries to 1,521. As on Monday evening, Sikkim has 582 active Covid cases and total 2,119 Covid cases.