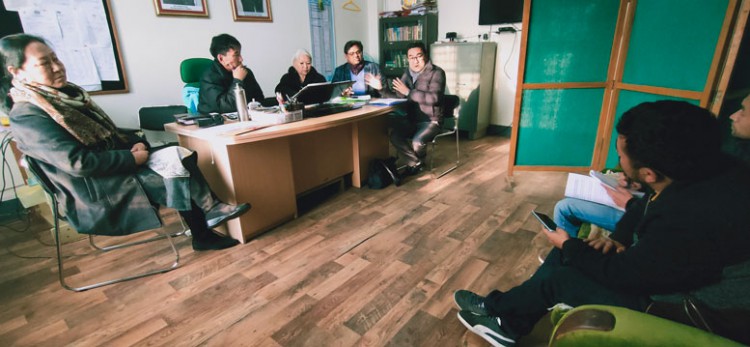 Wednesday, Feb 12, 2020 13:15 [IST]
Last Update: Wednesday, Feb 12, 2020 07:42 [IST]
2,627 beneficiaries in East Sikkim to be covered by KCC
SE Report
GANGTOK: Additional district collector (east) Jamyang C. Namgyal yesterday chaired a meeting with stakeholders of the State on sensitization of Kisan Credit Card (KCC) loan scheme at his office.
KCC is a special initiative of the government to facilitate universal access to concessional institutional credit for all PM-KISAN beneficiaries. The scheme includes SMS service to all PM-KISAN beneficiaries from PM-KISAN portal to visit the concerned bank branch for getting the KCC benefit, informs an IPR release.
It was informed at the meeting that under the scheme, eligible farmers can now take benefits of PM-KISAN under KCC once they fill up a one-page simplified form, submit land record documents and the details of crop sown in the land.
The benefit has now extended to eligible animal husbandry and fisheries farmers and all charges including the processing, documentation, inspection and ledger folio charges as well as other service charges for KCC loans up to Rs. 3 lakh have been waived. It was also reported that 2,627 beneficiaries in East Sikkim will be covered under the KCC scheme.
The ADC directed the bank branches to prepare list of PM-KISAN beneficiaries who do not have KCC and share the same with government functionaries of line departments so that they can be approached for availing the KCC benefit, the IPR release mentions.