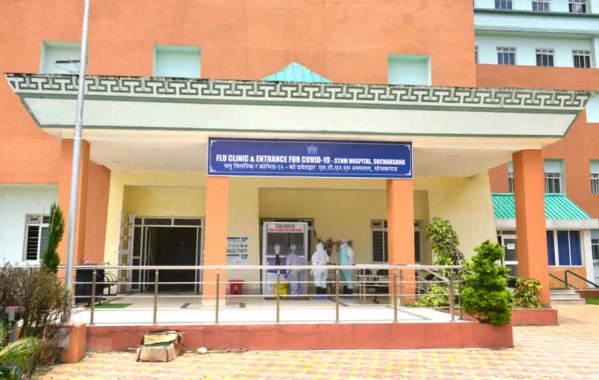 Friday, Aug 07, 2020 15:00 [IST]
Last Update: Friday, Aug 07, 2020 08:56 [IST]
29 new Covid cases, State's tally is 475
Staff Reporter
GANGTOK: Twenty nine new Covid-19 cases were recorded in Sikkim based on the samples tested on Wednesday. The State's active case tally is now 475, informed Health director general-cum-secretary Dr.Pempa T. Bhutia.
In his Thursday health bulletin, Dr.Pempa informed that 346 samples were tested in RT-PCR machine at STNM hospital viral lab. Among them, 27 samples tested positive for Covid-19, he said.
Nineteen positive cases were contacts of the previous cases from Chanatar, Rangpo.
Three persons from 3rd Mile, Bojoghari on the outskirts of Gangtok town were detected with coronavirus. Two persons from the postal colony above TNA in Gangtok were also found infected with Covid-19.
One person staying in a paid quarantine centre tested positive for coronavirus.
Two workers of Mankind pharma unit at South Sikkim also came positive for Covid-19.
In the rapid antigen testing at Rangpo screening centre, two contacts of Alkempharma unit were detected with Covid-19.
Two positive cases were also found in a SSB group coming from Siliguri at Rangpo. They were returned back to Siliguri for quarantine, informed Dr.Pempa.
So far, 353 persons have been discharged in Sikkim after successfully recovering from Covid-19.