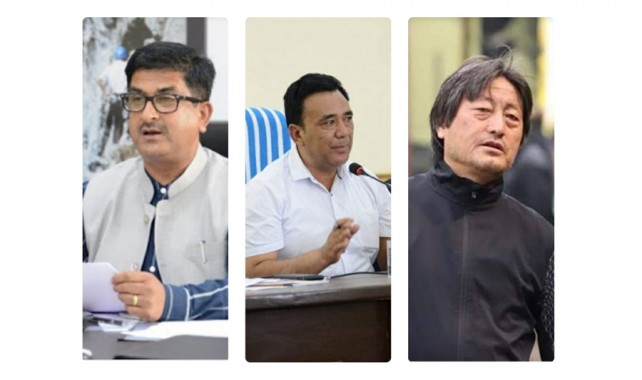 3 ministers, 2 MLAs test Covid positive
SE Report
GANGTOK: Ministers Lok Nath Sharma, Karma Loday Bhutia and M.N. Sherpa are among the 5 Members of Sikkim Legislative Assembly who have tested positive for Coronavirus in the tests conducted prior to the Sikkim Legislative Assembly session starting Monday. Along with the ministers two BJP legislators Farwanti Tamang (Melli) and T.T. Bhutia (Barfung) have also tested Covid positive.
Others who have been detected Covid-19 positive include two employees of the Sikkim Legislative Assembly. Samples for the mandatory test were collected from 54 members and officials of the Assembly including 28 legislators on Friday. Former Chief Minister and SDF president Pawan Chamling and BJP legislators N.K. Subba and D.T. Lepcha didn't undergo the tests while Health minister Dr. M.K. Sharma has recently recovered from Covid.