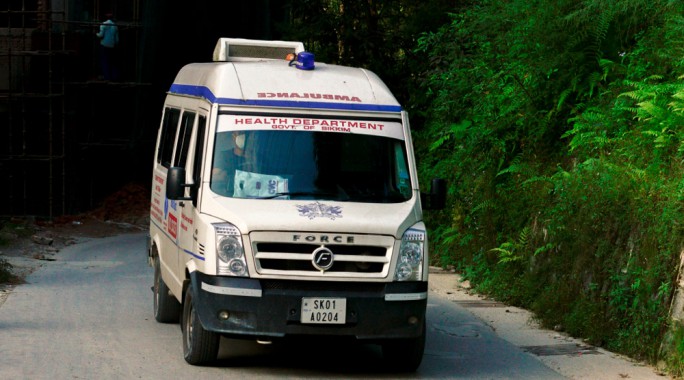 Friday, Oct 16, 2020 11:00 [IST]
Last Update: Friday, Oct 16, 2020 05:29 [IST]
41 new Covid cases, active tally is 312
SE Report
GANGTOK: Sikkim registered 41 new Covid positive cases based on the 281 samples tested on Wednesday. The State's active Covid tally is now 312, informed State Health IEC officer Sonam G. Bhutia on Thursday evening health bulletin.
Among the new Covid positive cases, 35 cases have been recorded from east district, one case from west district and five from south district.
In east district, most of the cases are from in and around Gangtok. The cases were reported from different localities like DPH, Shyari, Tathangchen, Tadong and M.G. Marg. Seven persons admitted in the emergency ward of the STNM Hospital also tested positive.
One person from Singhik, Mangan got tested in STNM Hospital and the result came positive, said the health bulletin. However, the person returned to Mangan and accordingly, the concerned officials in Mangan have been informed.
Two persons who tested positive are not reachable in their phone numbers, the health bulletin informed. One is a 23-year-old female from Tathangchen and other is 30-year-old female who gave her address as Manan Kendra. Both have been appealed to immediately contact the Health department.
Three persons in Rhenock also tested Covid positive along with one person each from Aritar and Tarpin.
In west district, one security staff of the Geyzing hospital was detected with the contagion. In south district, one case each was reported from Ralang, MelliGumpa, Jorethang and Namchi.
Fourteen persons were discharged from the Covid care centres on Wednesday while 40 persons completed their home isolation period.
So far, 3048 persons have recovered from coronavirus in Sikkim while the casualty figure is 59. The total confirmed coronavirus cases figure in Sikkim is 3500.