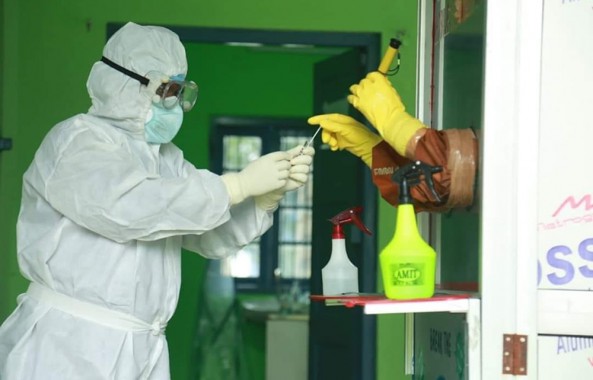 Wednesday, Sep 30, 2020 09:15 [IST]
Last Update: Wednesday, Sep 30, 2020 03:38 [IST]
41 new Covid cases, State's active tally is 667
SE Report
GANGTOK: Sikkim recorded 41 new Covid cases based on 363 samples tested on Monday. The active Covid case tally in Sikkim is now 667, informed Sonam G. Bhutia, State Health IEC officer, in his Tuesday health bulletin.
One case each was reported from south, north and west districts while the remaining 38 Covid positive cases are from east district, as per the health bulletin.
Among the east district cases, most of them are from different parts of Gangtok including Daragaon, Arithang, Shyari, Tadong, Sisa Golai, Tathangchen, Lumsey and Panihouse. One case each was reported from Assam Lingzey, Samdur, Namli and Rangpo.
As per the health bulletin, one case came from Namchi, one was reported from Lesghip and one case was from near Ringhim, Mangan.
Meanwhile, the emergency ward, district hospital at Mangan has been contained by the north district administration following positive case detection. Similarly, Stage IV NHPC office situated at Tikzap, Lower Tingchim has been put under containment. Two residential buildings at Ringhim and Lower Tingchim are also under containment by the north district administration.
So far, 2154 persons have been discharged from Covid care centres in the State after recovering from coronavirus. The State has also recorded 35 deaths. The total confirmed cases in Sikkim as of Tuesday stand at 2856.