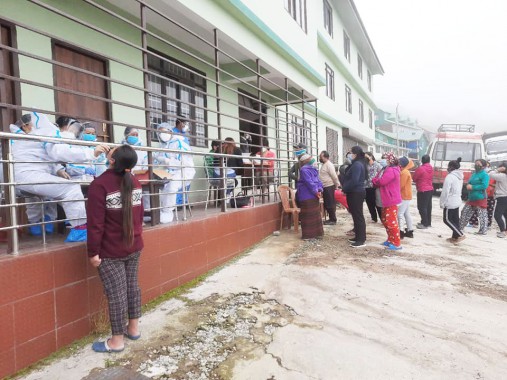 Friday, Sep 17, 2021 06:30 [IST]
Last Update: Friday, Sep 17, 2021 00:53 [IST]
64 Covid cases, 34 recoveries
GANGTOK,: Sikkim registered 64 cases from the 597 samples tested on Wednesday. The State's Covid positivity rate was 10.7%, said the Health department.
The district-wise Covid spread is 33 cases in east district, 16 cases in west district and 15 cases in south district.
With 34 recoveries on Wednesday, the State's active Covid tally has come down to 775 cases, informed the Health department.
At present there are 71 Covid patients admitted in hospitals. Among them, eight patients are in the ICU.