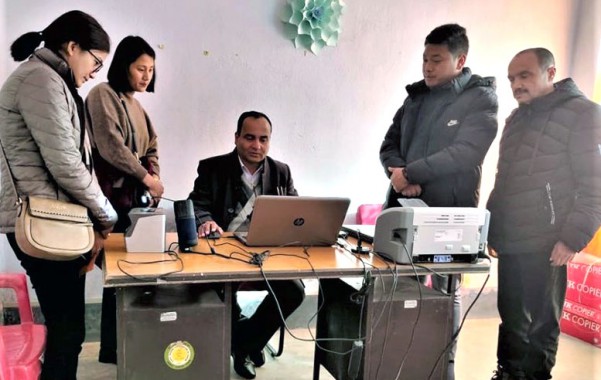 Wednesday, Jan 15, 2020 14:15 [IST]
Last Update: Wednesday, Jan 15, 2020 08:35 [IST]
Aadhar enrolment centre opens at Rongli
RANGPO: In a major convenience for local residents, a new Aadhar enrolment centre has been opened for the public at Rongli subdivision office, East district.
Rongli SDM P.R. Dulal inaugurated the Aadhar enrolment centre in the presence of Rongli SDPO M.L. Pradhan, RO/AD M.B. Chettriand DESME statistical inspectors TenzingNima Bhutia and Suju Subba, GopalNeopaney and others.
Education department coordinatorHiseyDoma Bhutia has been assigned as data entry operator of the Aadhar permanent enrolment centre, Rongli.
Before the opening of the centre, residents of the area were facing hardship in enrolment and updation of Aadhar card as they had to travel to capital Gangtok to get their works done.