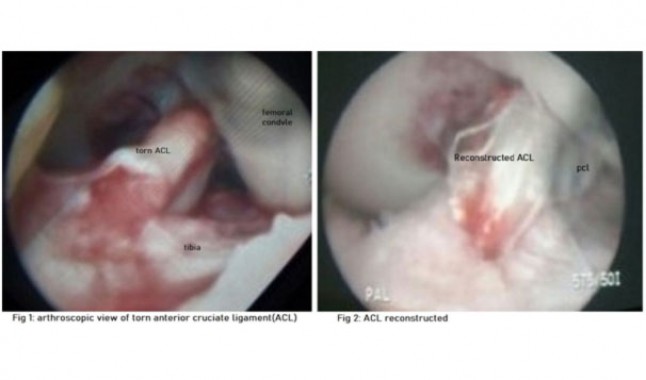 Sunday, Aug 30, 2020 13:15 [IST]
Last Update: Sunday, Aug 30, 2020 08:05 [IST]
Arthroscopic Surgery (Key Hole Surgeries Of Joints)
Dr.THEJASWI SG
Associate Professor
Dept. of Orthopaedics
Central Referral Hospital
Fellowship in Arthroplasty & Arthroscopy

What is arthroscopic surgery?
Arthroscopy is a surgical procedure done by orthopaedic surgeons to visualize, diagnose, and treat problems inside a joint.The word arthroscopy is derived from two Greek words, "arthro" (joint) and "skopein" (to look). The term literally means "to look within the joint."
What is it used for?
Arthroscopy is used either to know what is the problem(diagnostic arthroscopy) as well as to treat joint pathologies(therapeutic arthroscopy). Arthroscopy can be done in almost all big joints of extremities like shoulder, elbow, wrist, hip, knee and ankle. Most commonly it is used in knee and shoulder joints. Arthroscopy is mainly used to diagnose and treat conditions arising from sports injuries which include shoulder joint instability due to frequent dislocation, muscle injuries around shoulder such as rotator cuff tear, ligament injuries around knee, meniscus tear etc. It has superiority over open surgical procedures as it helps patient to get back to sports at the earliest. It is also used in other joint conditions like synovitis where the joint covering layer is inflamed as both a diagnostic and therapeutic tool. In doubtful joint conditions it is often as a method to take biopsy as well.
How is it done?
In an arthroscopic examination, a small incision is made in patient's skin and then pencil-sized instruments are inserted into joint. These instruments contain a small lens and lighting system to magnify and illuminate the structures inside the joint. Light is transmitted through fiber optics to the end of the arthroscope thus illuminating the joint.By attaching the arthroscope to a miniature television camera, the surgeon is able to see the interior of the joint through this very small incision rather than a large incision needed for surgery.
The television camera attached to the arthroscope displays the image of the joint on a television screen, allowing the surgeon to look, for example, throughout the knee. This lets the surgeon see the cartilage, ligaments, and under the kneecap. The surgeon can determine the amount or type of injury and then repair or correct the problem, if it is necessary. The procedure is carried out under anaesthesia and usually patients can be discharged in one or two days following surgery.
Arthroscopy in CRH
often patients come to us and ask if the procedures like arthroscopy, arthroplasty or spine surgeries are done at CRH. To people's surprise the answer is yes!We, the department of orthopaedics at CRH have been doing arthroscopy from the times of establishment of CRH. Initial days of CRH saw orthopaedic surgeons deputed from KMCManipal,who are among the most prominent arthroscopic surgeons in India today. In most recent times, our arthroscopic procedures have ranged from simple diagnostic procedures to foreign body removal, synovectomy(removal of synovium), meniscal injury treatment as well as ACL reconstruction of knee. It is among the many routine cases we do at department of orthopaedics in CRH. We are also among the very few institutions in India who are conducting research on arthroscopic treatment of partial ACL tear. We are well trained to carry out various knee and shoulder arthroscopic sports injury cases. One of the Arthroscopic repair of Anterior Cruciate Ligament(ACL) done at CRH is illustrated below.