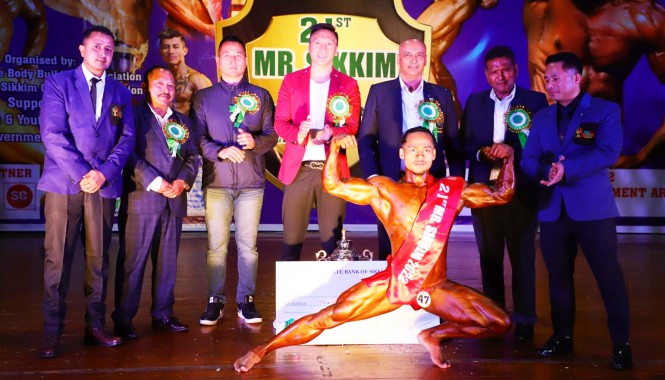 Tuesday, May 24, 2022 07:30 [IST]
Last Update: Tuesday, May 24, 2022 01:57 [IST]
Assam Lingzey teen aims to be Muay Thai professional fighter
ISABELLA GURUNG
GANGTOK,: Burthong Rai from Assam Lingzey, East Sikkim is geared up to represent Sikkim at the UMAI National Muay Thai Championship to be held at Indore, Madhya Pradesh on June 16.
Similarly, the 18-year-old will also participate in the World Boxing Council (WBC) Muay Thai championship to be held at Nepal on July 30. He is debuting in the pro level this time.
Rai is a full-time Muay Thai athlete and has been self-training for the past five years. His fight record for kickboxing is 21-6 and for Muay Thai, it is 3-1 in pro-amateur.
"I have been training in Muay Thai for the past five years with the sole aim of making a career out of it. I want to become a champion by fighting at the top level, where everybody is a beast. There are many athletes in various fields who are good but all they want to win are medals and government jobs. They are happy with the medal, but no one wants to make a professional career out of it. I want to be an exception," expressed Rai.
For the past one year, Burthong has been training at Guardian Combat Fitness at Hungry Jack here. His first national tournament was in 2019. He also took part at the Golden Monk Championship at Bangalore in 2020 where he came second. He couldn't participate in Mauy Thai championships for a while due to the Covid pandemic.
Rai recently participated in WBC championship where he trained under Raju Rai, the current lightweight champion Nepal for a while.
Mauy Thai, sometimes referred to as Thai boxing, is a martial art and combat sport that uses stand-up striking along with various clinching techniques. This discipline is known as the "art of eight limbs", as it is characterised by the combined use of fists, elbows, knees and shins. Muay Thai spread internationally in the late 20th to 21st century, when Westernised practitioners from Thailand began competing in kickboxing and mixed-rules matches as well as matches under Muay Thai rules around the world.