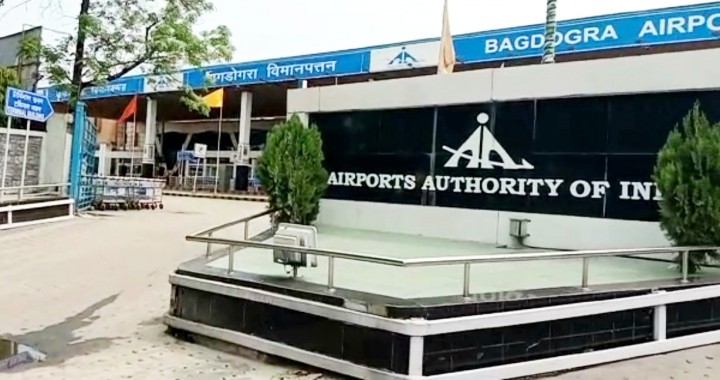 Tuesday, Apr 26, 2022 07:15 [IST]
Last Update: Tuesday, Apr 26, 2022 01:42 [IST]
Bagdogra airport reopens today
PRASHANT ACHARYA
SILIGURI,: Bagdogra airport will reopen Tuesday after a fortnight of closure for resurfacing of the runway. Twenty-eight flights will be operating from 8 am till 5 pm tomorrow.
Airport director Subramani P on Monday told media persons that 28 flights will be operating from Bagdogra to various destinations as previously.
The repair of the runway started from April 11 and all the flights were suspended thereafter.
Border Road Organization's Gangtok-headquartered Project Swastik had taken the charge of repairing the runway.
"Other than resurfacing work, works including replacing glazed windows that are old and stained, replacing floor tiles on the ground-floor departure lounge, changing the false ceiling in departure and arrival lounges and thorough checks and servicing of all electrical equipment like air-conditioners, escalators and elevators were done. The passengers who frequently travel through Bagdogra airport will feel the difference," said Subramani.
He thanked BRO director general Lt General Rajeev Chaudhry for closely monitoring the repair work and also thanked passengers and others for cooperation.
Due to damages on the 2,750-meter runway many flights were cancelled before the airport was shut down this month for the repair work.