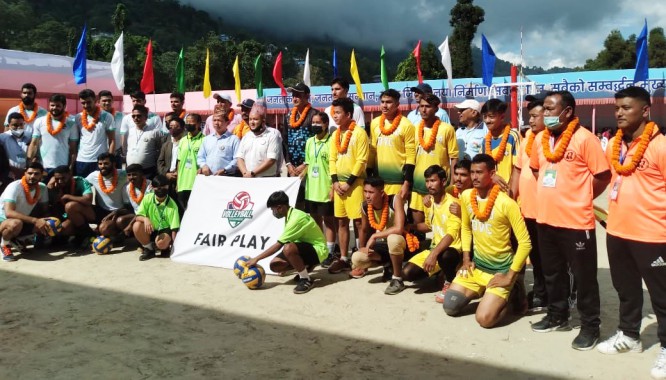 Friday, Oct 01, 2021 22:15 [IST]
Last Update: Friday, Oct 01, 2021 16:49 [IST]
Bhandari Memorial volleyball tournament starts at Soreng
DICHEN ONGMU
SORENG, October 1: Nar Bahadur Bhandari Memorial Open Men's Volleyball Tournament started today at Soreng, West Sikkim.
In the opening match, CLC Soreng-Chakung defeated Daramdin Volleyball Club three sets to nil.
In the second match of the day, PSBA Soreng got walkover from Assam Railways.
The tournament has participation of eight teams also including All Sikkim Mangar Association, Galkot Six Nepal, Zoom Salghari and Safe Sets Lachung.
The winning team will be awarded a cash prize Rs. 5 lakh, while the runners-up team will receive Rs. 3 lakh.