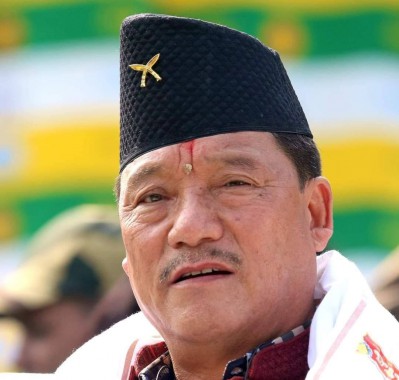 Saturday, Mar 06, 2021 07:45 [IST]
Last Update: Saturday, Mar 06, 2021 02:12 [IST]
Bimal camp to contest from all three hill seats
DARJEELING,: The Bimal Gurung faction of GJM on Friday announced to field their own candidates at the three Assembly constituencies of the hills for the upcoming West Bengal elections.
West Bengal Chief Minister and TMC president Mamata Banerjee at Kolkata has also announced not to field any TMC candidates from Darjeeling, Kurseong and Kalimpong constituencies.
"The three hill seats are a matter of self-respect where we will field our own candidates and fight on our own capacity. As per the alliance understanding, we will support TMC candidates in Terai and Dooars areas," said GJM (Bimal camp) general secretary Roshan Giri in a press statement.
The Binay Tamang faction of GJM also claims to be in alliance with the TMC for the Assembly elections.
Meanwhile, Mamata while announcing the TMC candidates in rest of Bengal, mentioned that their "friends" would contest from the three seats of the hills. However, she did not specify whom she was mentioning. Those contesting from the hills are with us and they are supporting TMC in other places, she said.
Morcha (Bimal camp) leader Prakash Gurung said the party is supporting the TMC in Terai and Dooars areas in return for support in the hills. The TMC has bitter experience with the Binay camp as they have lost here previously and that is why TMC are in alliance with us, he said.
The Binay Tamang-led Morcha is likely to place its own candidates but no leaders from his group could be contacted on this.
On Friday, the third faction of AIGL (Laxman camp) announced to contest from the three hill seats.