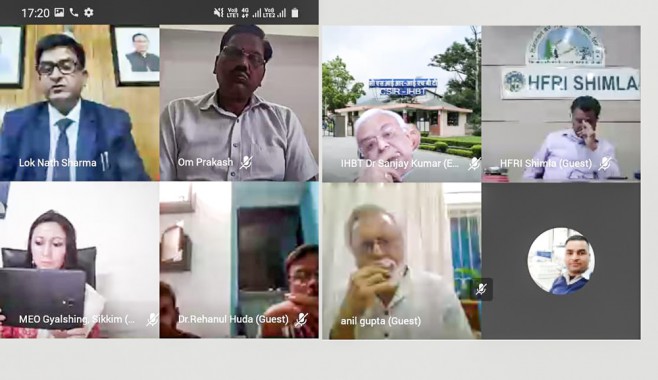 Sunday, Sep 27, 2020 11:15 [IST]
Last Update: Sunday, Sep 27, 2020 05:48 [IST]
Bio digester project inaugurated at Geying
SE Report
GANGTOK: A bio digester project atGeyzing town was inaugurated by area MLA and Agriculture minister LokNath Sharma through a video conferencing today.
On the occasion, a MoU for the implementation of the project was also signed through the video conferencing between the Geyzing Municipal Council and Council of Scientific and Industrial Research (CSIR), in the presence of the minister, CSIR director general Dr.Shekar C. Mande and Prof Anil K. Gupta from IIM Bangalore.
The programmealso saw the presentation of innovative ideas from Sikkim and from the institute, a press release informs.
Minister Sharma, in his video conference address, informed that Sikkim government is partnering with CSIR to take various innovations to the field. The installation of bio digester plant to solve the bio waste of Geyzing was one such initiative. He further stated that more technology from CSIR would be used to increase farm productivity thereby increasing the income for the farmers of Sikkim.