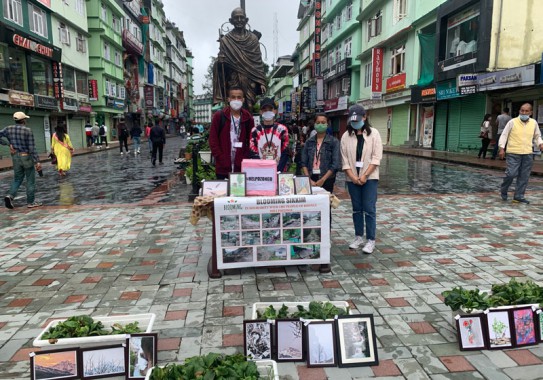 Sunday, Jul 12, 2020 10:15 [IST]
Last Update: Sunday, Jul 12, 2020 04:39 [IST]
Blooming Sikkim fundraiser for Dzongu
LEGSHAY METHOK
GANGTOK: Blooming Sikkim, a progressive students' collective, is raising funds from citizens to help the families affected by landslides in Upper Dzongu, north district.
"As Sikkimese, we felt necessary to come together for the fellow Sikkimese and hence we started this initiative. From the money raised, we will buy necessary relief items for the people of Dzongu who have been affected by the recent landslides," the NGO members said.
The NGO plans to buy food provisions for the affected villagers who are facing hardships due to the landslides and snapped road connectivity.
The NGO has been collecting donations since July 4 from a donation booth set up at MG Marg here. The campaign will continue till July 12. They are also selling paintings and photographs donated to them by young local artists.
One can also make online contributions to the following State Bank of India account: Account number: 11018716252; account holder: Aden Lepcha; IFSC SBIN0000232.
The NGO can be reached at 96790-91780 or 95937-77570 for more details on the fundraiser.