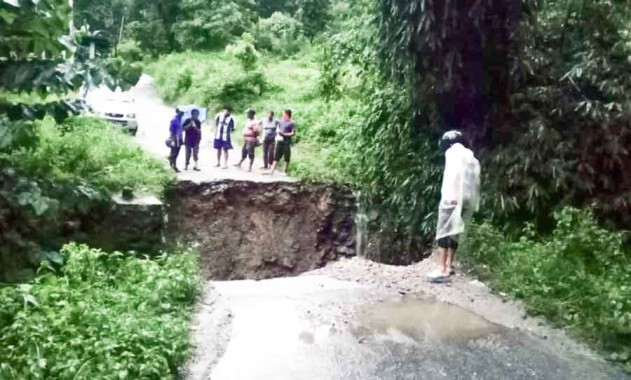 Friday, Aug 07, 2020 14:15 [IST]
Last Update: Friday, Aug 07, 2020 08:45 [IST]
Boy washed away in Kalimpong
Our Correspondent
DARJEELING: Intense rainfall of Wednesday evening washed away a 10-year old boy in Kalimpong while also causing landslides and disrupting power supply in different parts of the hills.
According to information available, the kid was swept away by an overflowing jhora at Bhalukhop in Kalimpong. The boy was trying to recover a slipper from the drain when he was washed away at around 5 pm yesterday. Search is on to trace the missing boy.
A major landslide damaged the road stretch leading to Dungra gram panchayat, Kalimpong subdivision. The road connects three villages with Kalimpong town.
Water logging created flood like situation in different localities of Kalimpong town before the choked drains were cleared by the local civic body.
Kalimpong Municipality on its social media page said the water logging was created by people choking the drains with garbage.
"This is what happened at Ward no.3 near Delhi Stores where a flood like situation occurred and water entered shops and houses ruining their personal belongings while the drainage system was choked with pipes, clothes, wooden furniture, stones and boulders. We need to take this as a warning call for our town and ensure drainage are not blocked due to the fact that people still discard things that should not be thrown in the drainage system and water flows free of obstruction," said the Kalimpong civic body.
At Darjeeling district, trees collapsed on power lines disrupting power supply in many areas yesterday night.