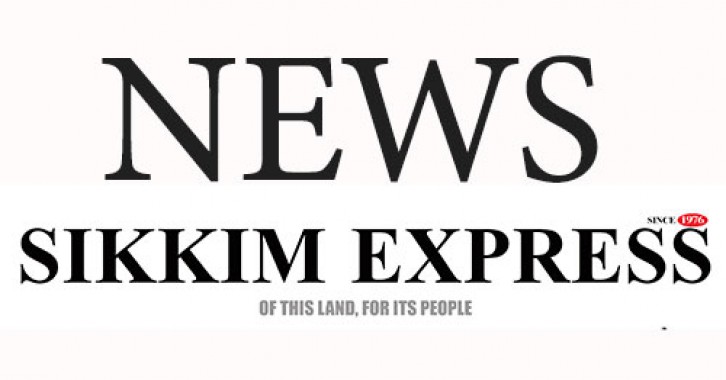 Saturday, Sep 19, 2020 13:30 [IST]
Last Update: Saturday, Sep 19, 2020 07:49 [IST]
Cabinet approves municipal polls on non-party basis
SE Report
GANGTOK: The State Cabinet chaired by Chief Minister P.S. Tamang (Golay) has approved the Sikkim Municipalities Amendment Bill, 2020 seeking to do away with the party-based election to the municipal bodies and end the provision of nominated councilors in urban local bodies. The cabinet meeting held on Wednesday also gave its nod for insertion of new provision in the Act for deferring of municipality election for a period not exceeding six months in one spell beyond the stipulated period and in no case election to be deferred by more than a year beyond stipulated date, an official release informs.
Amongst other financial sanctions and approval, the policy regarding the prohibition on the construction of new religious structures and the removal/ relocation/regularization of existing unauthorized construction of religious nature in public places was also passed under the Home department.
Under Transport department, the Sikkim Motor Vehicles Taxation (Amendment) Bill, 2020 to be placed in the forthcoming Sikkim Legislative Assembly session was approved.
The Cabinet also approved setting up a Board of Open Schooling and Skill Education in collaboration with a sponsoring organisation along with the draft bill in this regard. A seeking approval of Khangchendzonga Buddhist University, Sikkim Bill 2020 to be placed in the forthcoming Sikkim Legislative Assembly was also passed.
Under Labour department, the proposal for amendment of Sikkim Essential Services Maintenance Act, 2000 by duly amending Section 2, clause (VII), to be placed in the forthcoming Sikkim Legislative Assembly, was approved.
Consultancy services for preparation of detailed project report and for the construction of highway tunnels and its approaches enabling all weather connectivity at various locations in the State was passed under the Roads and Bridges department.
The administrative approval for the implementation of Sikkim Urban Garib Awas Yojana (Phase-I) at the total cost of Rs.130.50 crore with the provision to provide 502 Unit (Beneficiary Led Household) at the cost of Rs.16.02 lakh per unit and 270 Units of Flatted Units at the cost of Rs.18.55 lakh per unit to be distributed among seven Urban Local Bodies (ULB) of Gangtok, Jorethang and Gyalshing was also passed.
The first supplementary demands for grants 2020-21 covering 34 grants and appropriation to the tune of Rs.451.23 crore and The Sikkim Goods and Service Tax (Amendment Bill 2020) to amend the Sikkim Goods and Services Tax Act 2017 were also approved by the State Cabinet.