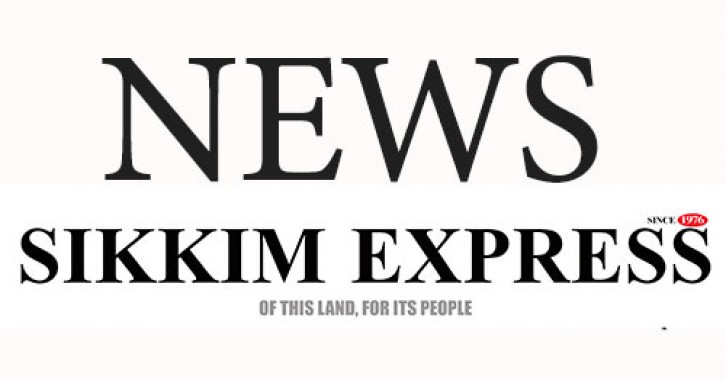 Tuesday, May 19, 2020 13:45 [IST]
Last Update: Tuesday, May 19, 2020 08:02 [IST]
CCCT likely to evaluate students on assignments, forgo exams
ISABELLA GURUNG
GANGTOK: The Covid-19 pandemic has had a huge effect on educational institutions throughout the world and in this situation, Centre for Computers & Communication Technology (CCCT), a State-run polytechnic institute at Chisopani, South Sikkim, has resorted to new methods of teaching, according to institute vice principalAnupSarmah.
"The day the lockdown was announced, a meeting was held, WhatsApp groups with students were created and we resorted to online classes soon after. During the first week we gave assignments to our students via WhatsApp, after that we have been using apps/softwares like Zoom, Google Classroom and our own MIS software 'EduBIOS',"informed Sarmah.
"All India Council for Technical Education (AICTE) had given us guidelines regarding the pandemic. Since most of the students were having internet connectivity issues, AICTE has advised us to give full attendance to our students and give them assignments via Google Classroom and WhatsApp as they can work in moderate internet connection. This way, our students are able to submit their completed assignments within 3-4 days through any app/software they are comfortable with," he added.
CCCT currently has over 600 students out of which 30 are from outside the State and eight out of 42 teaching faculties are also from outside the State. CCCT has two hostels which are currently being used as quarantine centres.
Sarmah said AICTE has also directed them to conduct examinations online. Exams are usually conducted on theory and practical. The students, this time, may probably be evaluated on their assignment for both semester examinations and internal assessment. Those who are not able to send assignments/attend online classes will not be able to take assessment. The practical are also being conducted via various apps, he added.
Regarding the admissions, Sharma said they are clueless right now. "We may advertise soon if the situation normalizes. After the response, we will decide on meeting our candidates physically," informed the vice principal.
Sarmah urged the students to keep track of the course materials and submit them on time.