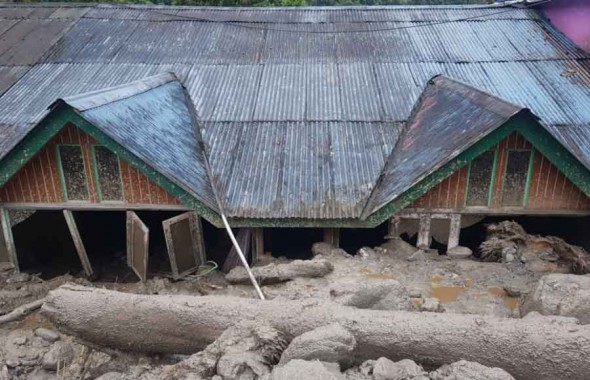 Monday, Jun 29, 2020 14:00 [IST]
Last Update: Monday, Jun 29, 2020 08:20 [IST]
Chamling directs party workers to help Passingdong victims
SE Report
GANGTOK: Former Chief Minister and SDF president Pawan Chamling has expressed his solidarity to the people of Passingdong, Upper Dzongu who have been displaced by the Saturday night landslide.
"I am hopeful that the government will do all it takes to mobilize its machinery and reach out to the people as soon as possible. Let there be no short supply of relief materials and all kinds of help. The administration must never forget that the victims of such natural calamity deserve more than exemplary generosity. Nothing can really compensate for the loss caused," said Chamling in his social media post on Sunday.
"My thoughts go out to all the families who have been struck by this calamity and have lost their valuable property."
"I request all our party leaders and Sahayodhas to come forward and lend a helping hand to those affected by the calamity. As our party's motto is to protect and serve the people, then, especially during these harsh times our party must go and reach out to those in need," posted Chamling.