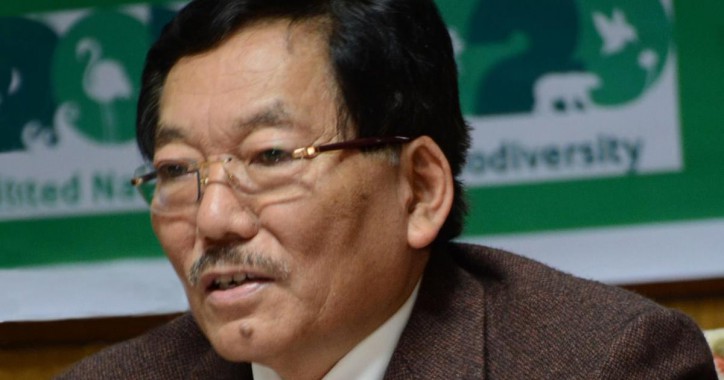 Sunday, Sep 20, 2020 11:30 [IST]
Last Update: Sunday, Sep 20, 2020 05:41 [IST]
Chamling to skip Assembly session
DICHENONGMU
GANGTOK: Former Chief Minister and SDF president Pawan Chamling would not attend the Sikkim Legislative Assembly session starting Monday.Chamlingrepresents Namchi-Singithang constituency in the Assembly and is the lone SDF legislator in the 32-member House.
Confirming Chamling's absence during the Assembly sitting, SDF spokesperson M.K. Subba today said "Our party president has faced political lynching on several occasions during the Assembly sessions. Also we are not aware about the Covidprotocol that will be followed inside the House amid the pandemic. Therefore, Chamling will not attend the coming Assembly session."
However, Subba expressed that certain pressing issues be discussed in the session. He urged the State government to invoke Article 371F of the Indian Constitution and introduce Sikkim People's Protection Act like other NE States to discard Citizenship Amendment Act (CAA) and put NPR Census at halt for now as it's very unsafe for Sikkim to accept the Centre government's plans. He demanded the Limboo-Tamang Assembly seats reservation be fulfilled within 10 days as promised by the SKM before elections. He further alleged the State government of budgetexcessiveborrowing from the market where Sikkim now ranks fifth in the list of the States who have borrowed maximum amount of money lately.Subba demanded use of budget clarity including the report of Economic Revival Committee in the Assembly as it has failed to live up to the aims and objectives under which it was constituted.