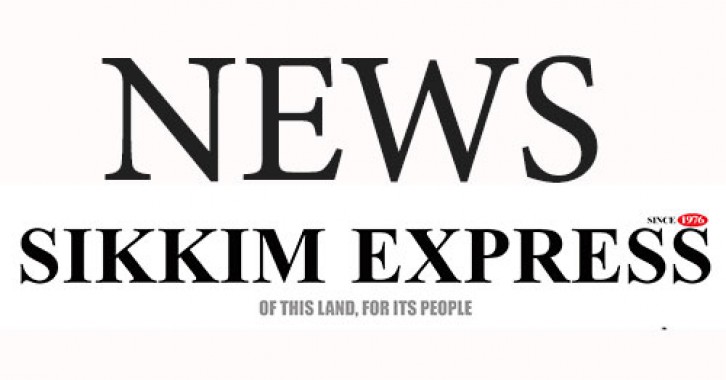 Monday, Jun 29, 2020 13:45 [IST]
Last Update: Monday, Jun 29, 2020 08:10 [IST]
Chauhan writes to DoNER minister seeking emergency assistance for Sikkim
SE Report
GANGTOK: State BJP president D.B. Chauhan today wrote to DoNER minister Jitendra Singh requesting emergency natural calamity assistance under NDMA and Central government for Sikkim.
"Heavy to very heavy rainfall over the past one week has hit various parts of Sikkim. Dzongu, Passingdong and Mangan areas of North Sikkim and Yuksam area of West Sikkim in particular have been worst affected. Last night's torrential downpour and massive flash floods in north district have caused extensive damage to public and private properties," said Chauhan in his letter.
"Similarly, the highway connecting the Indo-China border in North Sikkim with rest of the country has been cut-off due to the landslides and bridge collapse at many places. Considering the facts regarding present situation in Indo-China border in North Sikkim, restoration of the highway and the border roads should be the topmost priority in present time," said the State BJP president.
Chauhan added that the State government, district administration and State Disaster Management Authority are putting their best efforts to handle the situation but the incessant rainfall throughout the State have worsened the situation further.
Chauhan requested the DoNER minister to extend emergency assistance for the relief and rehabilitation work in the affected areas of Sikkim on urgent basis.