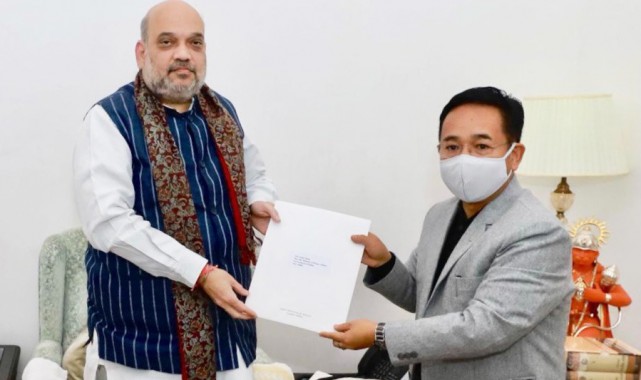 CM calls on Union Home minister, seeks tribal status for left-out communities and seat reservation for LTs
GANGTOK,: Chief Minister P.S. Golay called on Union Home minister Amit Shah at New Delhi on Thursday.
A CMO release informs that Golay submitted a memorandum to the Union Home minister for grant of tribal status to the left-communities of Sikkim.
In the memorandum, the Chief Minister highlighted the social and economic conditions including the cultural traits of the left-out communities which are similar to all the sections of the society in Sikkim.
The Chief Minister further indicated the provisions of Article 371F and the Tripartite Agreement between the Chogyal, Government of India and the elected representative drawn during the merger with Union of India.
Similarly, Golay requested the Union Home minister for the reservation of Assembly seats for the Limboo and Tamang communities who have been recognised as STs by the Union Government in 2003.
The Chief Minister also discussed the various topics and subject matters relating to Sikkim with the Union Home minister.