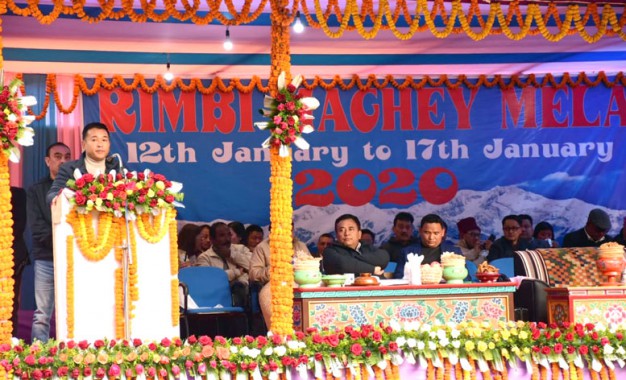 Wednesday, Jan 15, 2020 14:15 [IST]
Last Update: Wednesday, Jan 15, 2020 08:36 [IST]
CM to tour Yuksam-Tashiding in Feb
PRITAM LAMA
GEYZING: Chief Minister P.S. Golay would be touring the remote areas of Yuksam-Tashiding, West Sikkim next month to take stock of developmental requirements of the constituency.
Our government wants to inspect Yuksam-Tashiding from close range with the objective of developing this backward constituency, said the Chief Minister. He was addressing the gathering at the ongoing Maghey Mela, Rimbi in west district.
Golay thanked the people of Yuksam-Tashiding for supporting the SKM in the 2019 Assembly elections. He assured to fulfill all promises and announcements made by the SKM during the election campaigning. He informed that he plans to tour Yuksam-Tashiding for three days in the first week of February. I will be accompanied by heads of all departments during the tour, he said.
The Chief Minister suggested the people of Rimbi to start homestays in their area as Rimbi as potential in rural tourism. He promised to support the homestay project.
The programme was attended by Agriculture minister L.N. Sharma, Power minister M.N. Sherpa, PHE minister Bhim Hang Subba, government officers and local people.