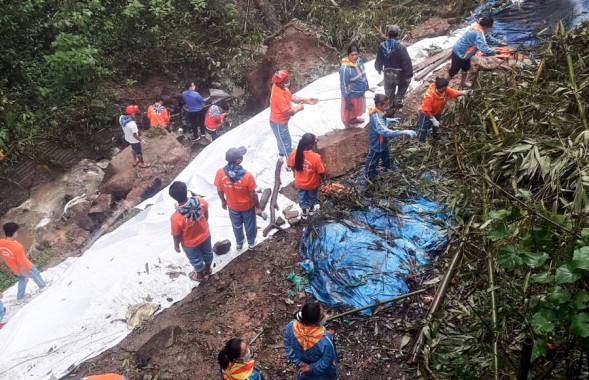 Collective efforts to clear choked drains, jhoras in Namchi
NAMO DIXIT
NAMCHI: The Namchi branch of Sri Sathya Sai Sewa Organization joined safai karmacharis of Namchi Municipal Council and Roads & Bridges department personnel today in an effort to clear clogged drains and jhoras in Namchi.
The choking of drains had been a major cause of concern lately as it has led to slides and other monsoon related disasters in the district headquarter.
Sri Sathya Sai Sewa Organization, Namchi Samiti has been a major supporter of the Disaster Management Cell of south district and district administration in combating various disasters from time to time.
Today, the organisation volunteers participated in the cleaning of drainages at Dambudara and Tinzir areas under Namchi, in coordination with the volunteers from the line departments.
It was decided that more such drives will be carried out throughout the monsoon this year.