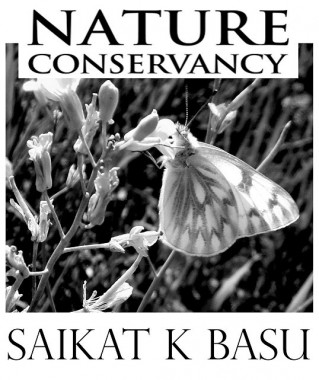 Sunday, Jan 05, 2020 14:15 [IST]
Last Update: Sunday, Jan 05, 2020 08:49 [IST]
Commercialization of Christmas
With C. Caswell
The rat race of showing up how much you like someone by the value of the gift he or she gives has been killing the main noble idea behind Christmas celebration which was traditionally been sharing and caring for others in true sense of the celebration. The idea is if you value the relationship you should be spending more money. It's a way your put a price tag on a relationship. Most shopping outlets and multinational product based companies provide ample discounts and rebates of certain promotional products during this time. How can giving away free money be profitable? It attracts more people into the stores during Christmas through such promotional events. If you want a piece of the pie of then you need to be creative. Now it's guaranteed that people will take opportunity of the Christmas bonanza by mass participation in such sales promotion.
We buy more than we actually need during the festive season. Is this the true spirit of Christmas celebration? Could we not have donated some of our saved money or resources for the less fortunate during this time rather than jumping meaninglessly in this shopping madness making rich corporate house richer; and keeping the poorest of the poor under privileged? Christmas is like adding gas to dumpster fire which is known as people's lives. The world is crazy enough, we don't need extra responsibility. Food, travel, gifts.... it's all too much stress. Clothes are also a popular flawed gift item at Christmas time. Would you ever buy a shirt without trying it on? Peace and love has been replaced by greed and over spending.
Christmas time is just another extra added expense that's always in our budget. Not just monetarily but time wise too. Extravagant Christmas parties, family events and children's plays and already hectic life get even crazier! Going into debt to be someone you know something they probably don't need just so they know that you value your relationship is like self harm. True friends would not want your last rupee for a gift and if someone wants you to finance their gift is probably not a good friend at all. Western society is wasteful on a regular basis; add all the extra things that go along with Christmas we turn downright glutinous. With the entire extra expenses that go with all the products we buy and buy and keep buying irrespective of whether we actually need it mesmerized by the glare of promotions and marketing imprinted on our brain.
Now even the conservative oriental culture is following the same path taken by the Western society and engaging in meaningless shopping spree possibly against the real spirit of Christmas? We take it home in one time use bags, wrap them one time use wrapping papering with ribbon and bow. Once through that there's a layer of plastic protection around said product. Also included in the waste of this gift is the fuel heard to get or deliver package, which adds congestion to already congested roads. Is this what we really want to experience from Christmas just another approach to consumer fetishism be it a developing or a developed nation, the story is same everywhere across this planet.
Christmas used to be a time of earned indulgences. Now, it's like capping off a year of consuming too much. We are eating more calories then we used to and we are less active. At Christmas time there is so much extra food and baking over eating is encouraged. This is not helping anyone. We get fat, feel depressed and then we eat more or buy material things to try to fill that void of feeling depressed from not living a healthy lifestyle. Nothing about the Christmas season says "in moderation" it says "more, more, more and you will be happy" If we get back to the true meaning of Christmas, there was baby and the baby said we should be nice to one another. Due to aggressive marketing, companies have put a price tag on generosity. Families could make a pact to give gifts that cost little but are super helpful. If they have kids offer to babysit. If you like to cook make a meal. These are gifts that are from the heart and if enough people did them we could change the way Christmas is perceived. Now it's just a marketing cash cow that companies rely on to make their quarterly bonuses. We could remove the material things and put love back into Christmas.
We just discussed Christmas as an example. It is not intended to hurt or criticize any specific religion or individual or a sect. This is true now for all festivities and celebrations across every religions, caste, creed and culture in both eastern and western hemispheres. Each and every of our socio-religious and socio-cultural practices are now being marketed and promoted by business houses and modern day product outlet vendors. Our traditional faiths, beliefs, feelings and emotions are all now being guided by a passion for greed, selfishness and ever increasing need for more and more. Do we actually know where to stop or draw the finishing line?
Our never ending demands for more and more products are transforming us into selfish dwarfs isolated in our own bubble or island in the midst of a vast ocean. We are polluting our planet, polluting our mind and devaluing our relationships and our actual roots. It is not just the case of Christmas. Unfortunately our inner soul has become a market that feeds and survives on the continuous demand and supply chain that has intertwined our spirituality and morality with robes of selfishness, greed and super egos which is making us distant not only from others; but our own inner self. The question is will be able to turn the tide and become true moral human again celebrating Christmas in the true spirit of the event and that is sharing and caring for others.