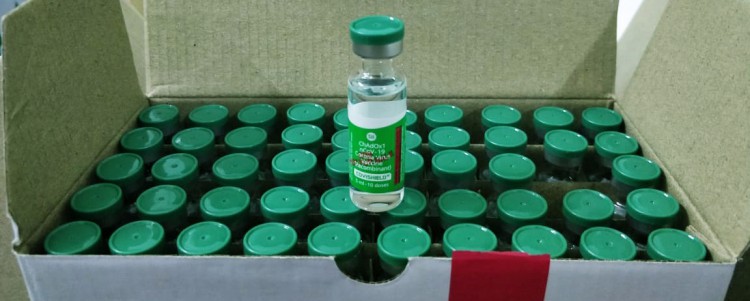 Thursday, Jan 14, 2021 07:30 [IST]
Last Update: Thursday, Jan 14, 2021 01:52 [IST]
Covid-19 sensitization workshop for media, health officials
ISABELLA GURUNG/IPR
GANGTOK, : A sensitization workshop on Covid-19 vaccination for media professionals and Health officials was organized by the Health department at a local hotel here today.
Addressing the workshop, Health director general-cum-secretary Dr. Pempa T. Bhutia said, "The Covid-19 vaccination process will commence throughout the nation from January 16. Two doses of vaccine will be provided with a gap of 28 days, and the effectiveness begins only after 14 days of administering the second dose."
Dr. Pempa maintained that the vaccine is safe and effective, and will be available in a phased manner. He urged the beneficiaries who will receive the vaccine to follow the Covid-19 appropriate behaviour at all times during and after the vaccination.
Dr. Pempa also thanked the media for their cooperation from the start of the pandemic. He sought the team work from Health department, line departments and the media to continue proper dissemination of information to create mass awareness.
RCH director and State immunisation officer Dr. Phumzay Denzongpa gave a presentation on Covid-19 vaccine, its introduction and updates.  She apprised the gathering about the arrival of 12,500 doses of Covishield vaccine from Serum Institute of India in Sikkim for the launch of Covid-19 vaccination on January 16.
Dr. Denzongpa informed that the vaccination drive will be carried out in sequential groups, first of which will be availed by the healthcare workers, second group will consist of all the frontline workers and the third will be prioritised groups of people aged above 50 years and below 50 years with comorbidities.  
She also informed on the database of beneficiaries who have registered to avail the vaccine as of January 12. She informed that two members of Rapid Response Team from WHO and WCO India have been deployed to assist and oversee the vaccination process in Sikkim.
Till January 12, a total of 16,042 health workers, including 10,367 State and 148 Central health workers have registered for vaccination.
DHEO Sonam Gyatso Bhutia mentioned the vital role the media plays to deliver credible news to the general populace. He also mentioned that the impact of fake news is immense and that fact-checking of fake news and hoax is mandatory through various fact-check portals to curb misinformation.
Indian Medical Association Sikkim president Dr. Karma Loday Bhutia said, "Indian Medical Association Sikkim believes getting vaccination is not only to protect individuals but also to bring herd immunity to the community, thereby raising the hope to control the corona pandemic. We wholeheartedly endorse the safety and efficiency of our indigenous vaccine."
The event was followed by an open discussion session.