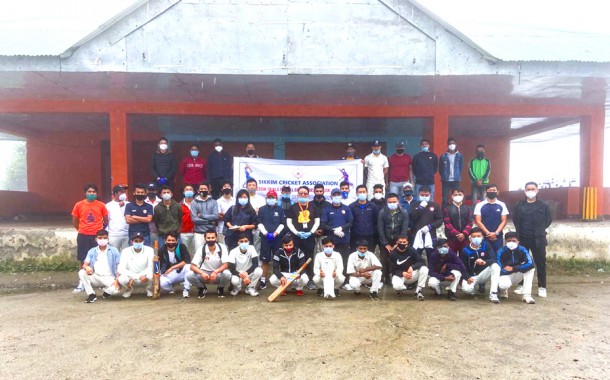 Friday, Sep 25, 2020 10:45 [IST]
Last Update: Friday, Sep 25, 2020 05:11 [IST]
Cricket selection trial at Namchi
NAMO DIXIT
NAMCHI: The Sikkim Cricket Association (SICa) selection trial at Namchi attracted as many as 130 players across four different categories. Along with Namchi, the three-day selection trial starting on September 22 was also held at Geyzing for west district, Mangan for north district and Rangpo Mining for east district.
Of the 130 players that turned up for trial at Namchi Singithang playground, 20 will be selected for the final selection trial that will take place from September 28 to October 1 at Mining Cricket Ground.
SICA vice president Karma Geley Bhutia, one of the observers for the Namchi selection trial, motivated the players and shared his expertise with them. He also elaborated on the salary and facilities the cricket players would get if they perform well.
SICA treasurer Naresh Kumar Agarwal highlighted the SICA's plan to promote cricket in rural areas.