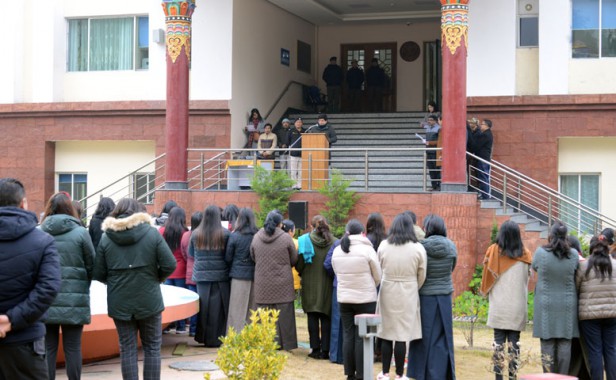 Saturday, Jan 25, 2020 13:45 [IST]
Last Update: Saturday, Jan 25, 2020 08:06 [IST]
CS administers National Voter's Day pledge
GANGTOK (IPR): Chief Secretary S.C. Gupta administered National Voter's Day Pledgeto the officials and staff ofthe Tashiling Secretariattoday.
The pledge was administered today in lieu of the National Voter's Day or the RashtriyaMatdataDiwaswhich falls on January 25as January 25 is a gazetted holiday in the State.
Secretaries, heads of departments, officials and staff stationed at the new Tashiling Secretariat were in attendance when the Chief Secretary administered the pledge that commits to uphold the democratic traditions of India and the dignity of free, fair and peaceful elections with active, fearless and uninfluenced participation in every electoral process held in the country.
The National Voter's Day or the RashtriyaMatdataDiwas is celebrated on January 25 every year, since 2011, in order to encourage more young and first time voters to take part in the political process. Considering the low participation of young voters in elections, the Election Commission of India came up with this initiative that would identify all newly eligible voters every year and enrol them on time. The eligible voters are handed over their EPIC cards and also provided with a unique badge with the logo "Proud to be a Voter- Ready to Vote" on this day.