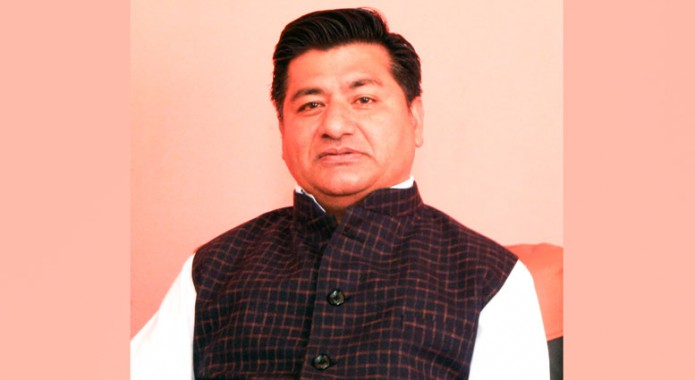 Sunday, Feb 16, 2020 13:00 [IST]
Last Update: Sunday, Feb 16, 2020 07:28 [IST]
D.B. Chauhan named State BJP president for second term
SE Report
GANGTOK: Incumbent State BJP president D.B. Chauhan has been nominated as the party State unit president for the second consecutive term. Chauhan was appointed as the party chief for a three-year term by BJP national president Jagat Prakash Nadda through an official intimationreleased on Saturday.
Thanking the party's central leadership for handing over the responsibility of leading the party in the State, Chauhan in a statement today thanked the party for evaluating his contributions to the party and giving the onus. He further asserted to strengthen the party organization and take it to the grassroots level to take the party to newerheights in the coming days.
With the nomination of the president, Chauhan informed that the party State unit would soon constitute its State level committee and intensify party activities in the State. He mentioned that BJP is an organization-based party and decisions are taken in a democratic manner, hence the contributions of common party workers would be taken into account.
Born in Chong village, West Sikkim, Chauhan is a postgraduate in political science and earlier worked as a college lecturer and school teacher before joining politics in 2013. He joined the BJP as an active member in 2014 and served as the party's training in-charge. In 2016, he became the State BJP president for the first time and completed a successful stint.