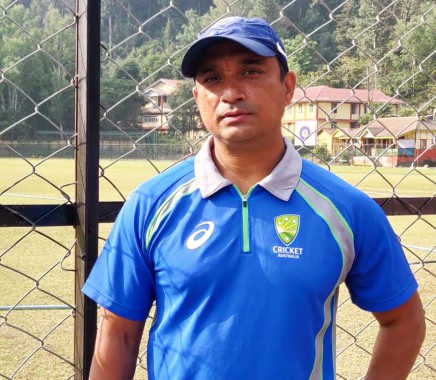 Sunday, Sep 12, 2021 07:30 [IST]
Last Update: Sunday, Sep 12, 2021 01:51 [IST]
Dr. Atul Gaikwad appointed SICA director for cricket development and coaching
GANGTOK,: Sikkim Cricket Association has appointed Dr. Atul Gaikwad as the director for cricket development and coaching at SICA in an honorary capacity.
Dr. Gaikwad, a former faculty at National Cricket Academy, is a certified level-4 England Cricket Board master coach, level-3 Cricket Australia coach and BCCI high-performance coach, informs a SICA press release.
"Having already worked with SICA during the season 2020-21, he extended his interest in working for Sikkim Cricket Association again. His offer has been accepted for the domestic season of 2021-22, and we look forward to having a highly qualified expert like him working for the development of the sport in Sikkim. His contribution would be pivotal in steering the operations of cricket on the right path," said SICA.
Dr. Gaikwad is presently conducting a conditioning camp for under-19 men's and women's teams at Sikkim Cricket Ground, Rangpo.