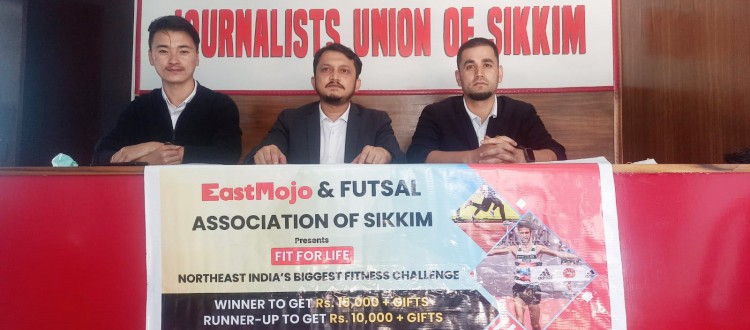 Friday, Sep 24, 2021 06:00 [IST]
Last Update: Friday, Sep 24, 2021 00:17 [IST]
East Mojo, FAS launches 'Fit for Life' campaign
GANGTOK,: Digital news portal East Mojo and Futsal Association of Sikkim has come up with a campaign, 'Fit for Life', to promote fitness.
The Fit for Life campaign-cum-competition was launched on September 10 to encourage people to remain healthy and fit where participants also get a chance to win cash prizes and gift hampers.
To join the campaign, a participant needs to post a two-minute video of his/her fitness exercises or regimes on social media, informs a press release.
While posting the video over social media, the participants must ensure to use the hash tag #fitforlife and tag East Mojo and Futsal Association of Sikkim (FAS).
TheY can register for the campaign also on eastmojo.com/fitforlife.
The entries will be closed October 2 and winners will be announced after 15 days of scrutiny, judging based on likes, subscription and comments. So far, 300 entries have been received by the East Mojo.
"The competition aims at promotion of sports, not merely dealing with futsal but any other sports from boxing jabs to whatever you are good at. There are considerations on making the event having different rounds as it progresses," said Futsal Association of Sikkim.