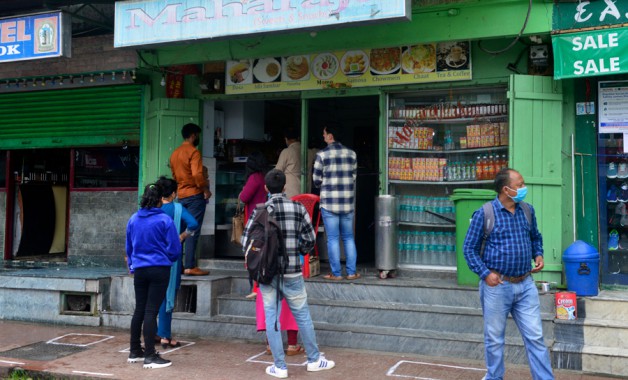 Tuesday, May 19, 2020 13:50 [IST]
Last Update: Tuesday, May 19, 2020 13:50 [IST]
Eateriesin Sikkim towns reopen, only takeaways allowed
DICHEN ONGMU
GANGTOK: After remaining closed for 54 days during the first three phases of lockdown, restaurants and fast food joints in the capital reopened on Monday, thanks to the relaxations given by the State government. The relaxation allowed restaurants to run kitchens and offer only take-aways and home delivery of food items.
Sweet shops like the popular Unique in the capital had limited quantities of items for sale. "We are running short of employees at present so we are not able to prepare sweets as we used to do during normal days. Hopeful to be back into business soon," said a salesman in the shop.
Another sweet shop owner claimed to have the same number of employees as before but since only take-aways and home deliveries are allowed, they are making limited quantities of sweets.
Restaurants were also not keen enough to open and function as most were found shut in the capital. Owners said despite the relaxations, the restaurants had limited manpower as most migrant workers returned home and due to lack of supply of meat and other materials. Some restaurants opened shutters and undertook cleaning to prepare for resumption of business.
People were seen lined up outside sweet shops and restaurants, maintaining social distance and waiting for their turns to buy sweets and snacks.