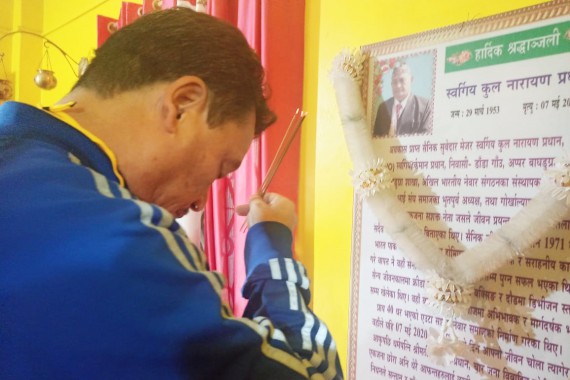 Thursday, Jan 07, 2021 07:30 [IST]
Last Update: Thursday, Jan 07, 2021 02:01 [IST]
Egos will challenge TMC win: Bimal Gurung
PRASHANT ACHARYA
SILIGURI,: Gorkha Janamukti Morcha (GJM) chief Bimal Gurung today suggested Trinamool leaders to work together to secure TMC win in the upcoming elections.
Addressing a gathering at Bagdogra, near here, Gurung said: "Some leaders in Trinamool Congress are divided and trying to create a rift in the party."
"After conducting door-to-door visits in several areas, I have noticed that there is some gap in communication and understanding between the leaders in the party. It is very important to have a balance and work together if we are to win the election."
He also claimed that there is an ego problem among the TMC leaders.
Gurung today also made a visit to GJM leader K.N. Pradhan, who died in May last year after a cardiac arrest. He interacted with the family members of the deceased and offered a tribute by lighting a diya. He assured the family members of installing a statue of Pradhan, whom he termed as a Gorkha leader, at Bagdogra.