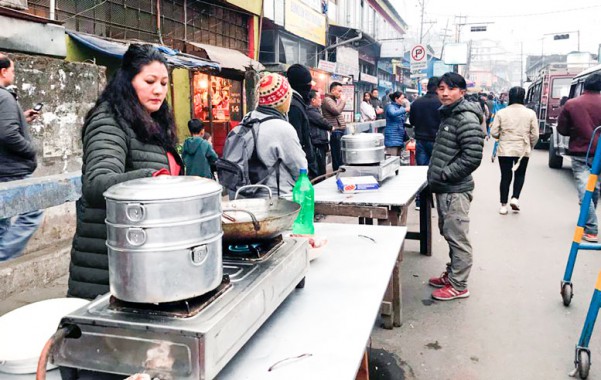 Tuesday, Feb 18, 2020 14:35 [IST]
Last Update: Tuesday, Feb 18, 2020 08:59 [IST]
Evicted Darjeeling hawkers given new business spot
Our Correspondent
DARJEELING: The roadside hawkers who were evicted from Nehru Road here last year were on Monday allowed to reopen their food stalls at Hill Cart road only in the evenings.
The Darjeeling municipality had evicted the hawkers from Nehru Road to Chowrasta and around the Mall Road who had set up temporary stalls selling street food items like tea, momo, puchka, chowmein, balloons, ice-cream and other commodities from November 6. After this eviction, a series of meetings to bring forward an amicable solution took place and finally, they were given another location to resume business.
"We are thankful to the administration that we were allowed to reopen after so many days as it was a matter of our livelihood. Now we have been given this place and we do not have to remain in fear that we will be removed," said Darjeeling District Hawkers Union president Kundan Dewan.
The evicted vendors had been pursuing their demand under the District Hawkers Union (DDHU) which had also sought help of the National Hawkers Federation (NHF) during the meetings.
A municipality officer without wanting to be named said, "The hawkers have been allowed to open their stalls in humanitarian basis only after 5 pm in the evening. We have also kept a condition that they should keep the area clean."
Though there were more than a hundred hawkers removed last year, only about 40 people will be allowed to keep their stalls there.