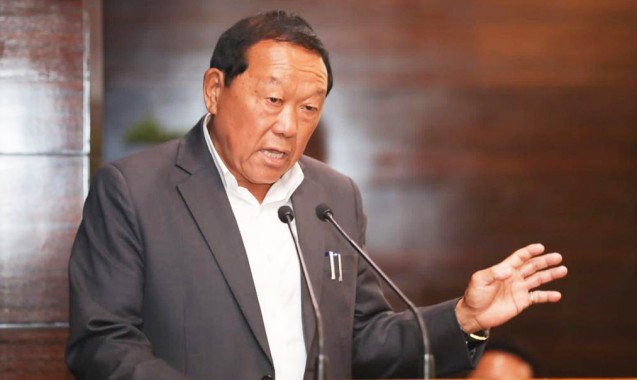 Monday, Jul 04, 2022 05:00 [IST]
Last Update: Sunday, Jul 03, 2022 23:23 [IST]
Former minister to soon join SKM
GANGTOK,: Former minister R.B. Subba and his supporters would soon join the ruling SKM, a SKM release on Sunday informs.
"The senior politician and his supporters extended their support to the SKM after attending a meeting with Chief Minister P.S. Golay at Samman Bhawan here on Sunday. He informed to soon join the SKM party," the SKM release informs.
Addressing the meeting, the former minister shared that he was impressed with the exemplary works done within the short period of three years by the SKM government and thus, wanted to be associated with the ruling front. He spoke about joining the SKM along with his well-wishers and supporters in coming days to further strengthen the party.
Subba also committed to extend all possible support to the SKM party and the party president for electoral victory in 2024.
Subba is a former three-term minister in SDF government.
The Chief Minister, also the SKM president, extended a warm welcome to Subba and his team. He expressed that SKM works with the ideology of zero enmity and welcomes the former minister into the SKM.
Golay appealed to all to work collectively for holistic development of Sikkim. He said if time permits, the mass joining programme would be held during the Jan Unmukti Diwas on August 10.
SKM spokesperson Jacob Khaling presented the welcome address at the meeting.