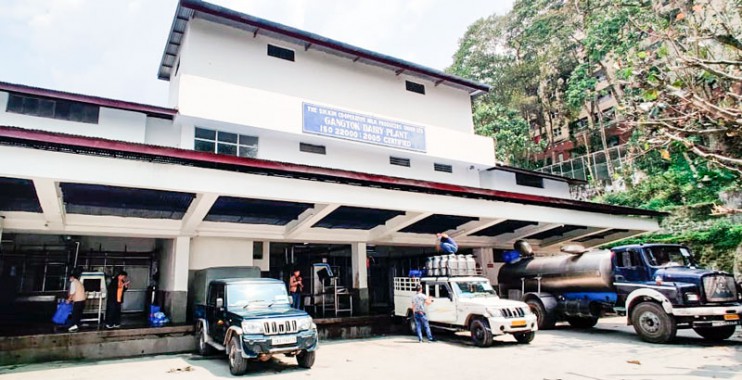 Saturday, Mar 28, 2020 13:00 [IST]
Last Update: Saturday, Mar 28, 2020 07:16 [IST]
Full supply of milk to resume from Saturday: Sikkim Milk Union
DICHEN ONGMU
GANGTOK: The Sikkim Milk Union would be distributing a packet of milk each for the frontline workers, police, Traffic police and media persons from Saturday as an appreciation for their essential services in the present situation, said union managing director A.B. Karki.
Karki informed media that the Sikkim Milk Union will be supplying 30,000 litres of milk at the various outlets and distributors for the consumers from Saturday without any disruption. We have issued a notice wherein only two packets of milk would be allowed to sold to one household till the lockdown so that everyone gets one packet of milk daily, he said.
Production was as usual in normal days but the processing unit of Sikkim Milk Union at 5th Mile, Tadong here was facing issues in supply due to logistic confusions at the ground level in the first two days of the lockdown.
The managing appealed the shopkeepers not to sell milk at high rates or else their licenses will be cancelled followed by a complaint with the police.
Karki highlighted that lack of cattle feed in the rural areas is the major challenge at present. "We are trying to overcome it by ordering a consignment of chemical-free cattle feed from Siliguri at the earliest. Once it comes, we will distribute the cattle feed to the farmers," he said.