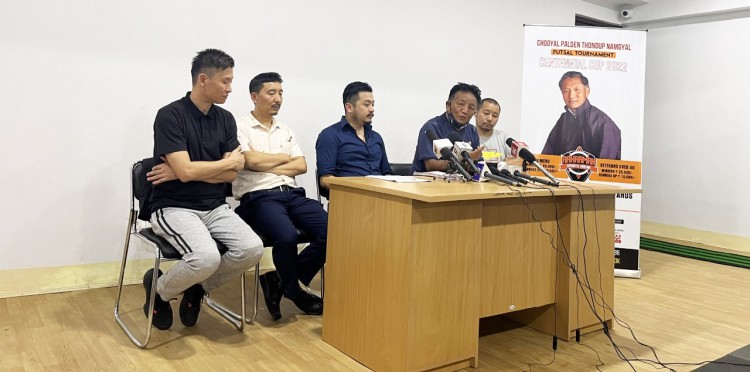 Friday, Jul 15, 2022 07:00 [IST]
Last Update: Friday, Jul 15, 2022 01:25 [IST]
Futsal tournament as tribute to late Chogyal
DICHEN ONGMU
GANGTOK,: Aakraman FC is organising a futsal tournament as a part of the on-going yearlong centennial birth anniversary celebration of Chogyal Palden Thondup Namgyal.
The Centennial Cup will be held here at Aakraman Futsal Arena at GMC building, Deorali here.
Addressing the media, Aakraman FC president Jigme Singey informed that the month-long knock-out tournament which will start on July 16 was a tribute to late Chogyal.
Singey added that Aakraman FC is planning to organise this tournament annually.
About 50 teams are participating in men's and veterans' category of the tournament.
Thupden Rapgyal, retired Sports department official, is the technical head of the tournament. He stressed on strictly implementing the futsal rules and laws in the tournament.