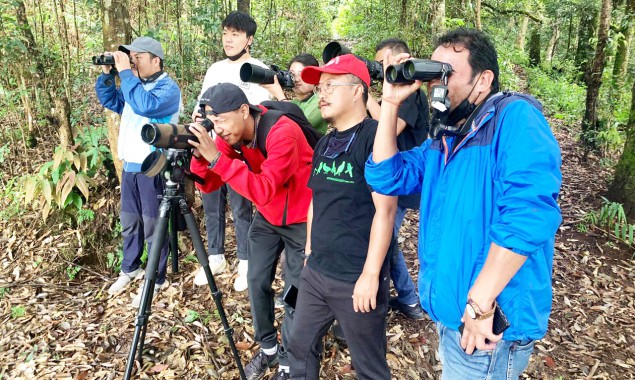 Sunday, Oct 10, 2021 14:30 [IST]
Last Update: Sunday, Oct 10, 2021 08:51 [IST]
Global Bird Weekend observed in West Sikkim
GANGTOK,: As many as 106 species of birds were documented during a Global Bird Weekend event organised by Sikkim Ornithological Society along with All India Birding Tours and State Forest department in Yangsum-Rinchenpong area of West Sikkim.
SOS president Nosang Limboo informed that Sikkim, despite being a tiny State, owns 60% of the Indian birds and therefore "we must have basic knowledge of birds found in Sikkim and specially the people engaged in tourism."
Peter Lobo, a renowned figure in Indian birding world, led the day long survey where 106 species of birds were documented, informs a press release.
Forest minister Karma Loday Bhutia, through a video message, sent his best wishes to the organising team and participants. Teachers, students, local entrepreneurs and youth of Rinchenpong and Yangsum had participated in this event.
The participants thanked the organisers and assured to take forward the knowledge gained from Global Bird Weekend and organise a similar event in near future.
The Global Bird Weekend is a brainchild of Tim Appleton, a renowned personality in birding world, from England. He is the co-founder of British Bird Fair which is the largest platform of birding in the world. The Global Bird Weekend targets to promote bird watching in different parts of the world and generate maximum awareness regarding bird conservation, the release mentions.