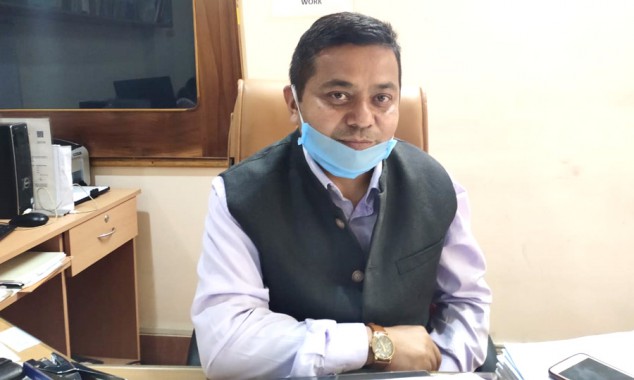 Thursday, May 21, 2020 15:05 [IST]
Last Update: Thursday, May 21, 2020 09:28 [IST]
GMC braces for Amphan downpour aftermath
KUNAL RAI
GANGTOK: With heavy rainfall and thunderstorm triggered by super cyclone Amphan expected in several parts of the State including the capital, the Gangtok Municipal Corporation (GMC) has started preparedness to deal with any natural calamities. The civic body has begun clearing blocked drains since Tuesday and initiated maintenance of vulnerable points ahead of the expected downpour.
"There is a major cross drain located at Joredhara which is really difficult for the GMC mento clear so we have requested the Roads department for the same. There were plans to lay hume pipes in the cross drains but couldn't procure due to the lockdown. Now GMC workers have been deployed to open the blockages so that at least water flows," said GMC commissioner Hem Kumar Chettri.
With respect to garbage management, Chettri informed that household waste collection and management is being carried out normally but during the lockdown period waste is collected in the morning instead of night time.
Apart from regular garbage collection, GMC has been tasked to collect and disposewaste coming from the quarantine facilities as well. "We have a designated set of manpower and vehicles deployed for the collection and disposal of waste from quarantine facilities. The men have been provided proper personal protective gear," informed the commissioner.
Asked on concerns over disposal of used face masks, Chettri maintained that the civic body is following the guidelines set by the State Pollution Control Board and segregating the disposed masks from other waste. Residents have also been advised against mixing masks with other household waste. Chettri further appealed to the people to destroy the used mask and dump it separately so that it is convenient to segregate and dispose in a scientific manner.
The GMC has also approached an agency for installation of incineration system to tackle the mask disposal issue.