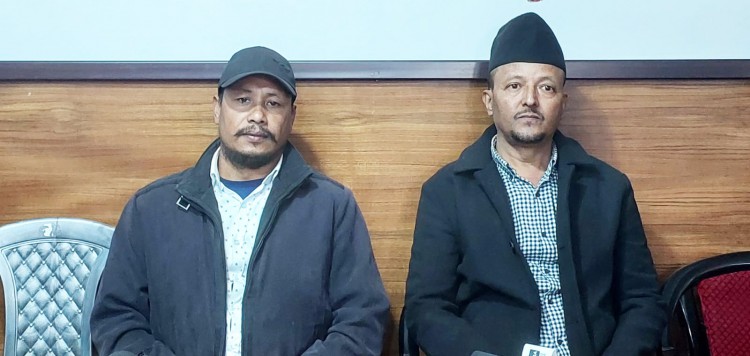 Sunday, Nov 20, 2022 08:00 [IST]
Last Update: Sunday, Nov 20, 2022 02:22 [IST]
Gorkhaland Activist Samuha to raise nationwide awareness on Gorkhaland demand
GANGTOK,: Gorkhaland Activist Samuha has initiated a drive to spread awareness on Gorkhaland demand across the country with an aim to take the separate Statehood demand at the national level.
Speaking to media here on Saturday, the Samuha convenor Kishore Pradhan shared that the group has been touring different States and reaching to the respective Gorkha communities there. We want to make the Gorkhaland demand a people's movement and nation-wise movement with participation of every single Gorkha, he said.
Pradhan said the group would be taking help of intellectuals on the movement. We also seek financial support from our community so that this non-political organisation is not affiliated or led by any political party or those with vested interests, he said. He mentioned that the Gorkhaland agitation in past failed largely due to political reasons.
The Gorkhaland Activist Samuha added that the initiative will take shape of a non-political organisation by beginning or middle of 2023 and be based in Assam. We will have representative from all the Gorkha-populated States so we can have mass leadership and the movement get a nationwide footprint, he said.
Pradhan mentioned that the Darjeeling hills share cordial relationship with Sikkim and the Sikkimese. He recollected and respected the support extended by the people of Sikkim during the previous agitations.
Pradhan asserted that the group does not support any misleading agendas with respect to the Gorkhaland demand.
"We are not in support of any misleading agendas that are being discussed with respect to Gorkhaland whether it is merger with Sikkim or others. We support the vision of Sikkim and want it to have its individuality as a State," he said.
The press conference was also attended by Gorkhaland Activist Samuha's deputy convenor Bikram Chettri.