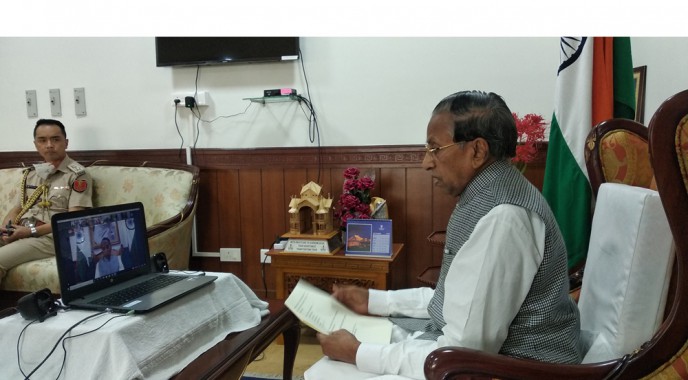 Friday, Sep 11, 2020 14:45 [IST]
Last Update: Friday, Sep 11, 2020 09:03 [IST]
Governor attends ICFAI University webinar
SE Report
GANGTOK: Governor Ganga Prasad attended the inaugural session of webinar on 'Self Reliant India: Entrepreneurship and Employment Opportunities,' organized by the ICFAI University, Sikkim today.
The Governor graced the webinar as the chief guest which was joined by Union Foreign secretary Harsh VardhanShringla, CIC Group chairman HariEppanapally from New Jersey,ICFAI University Sikkim vice-chancellor JagannathPatnaik and deputy registrar Sandhya Rani Pant, a press release informs.
In his inaugural address, the Governor spoke and appreciated the initiatives taken by the Centre government on self-reliant India (AtmaNirbhar Bharat Abhiyan).
The Governor stated that Northeast region has ample opportunities under the Self Reliant India which promotes 'Vocal for Local' and enhances the creativity, skills and capacity of the people. AtmaNirbhar Bharat Abhiyan creates more job opportunities and entrepreneurship in north-eastern region, he said.
The Governor urged educational institutions to generate awareness on AtmaNirbhar Bharat Abhiyan which will play a great role in creating economic opportunities for the investors, the release mentions.