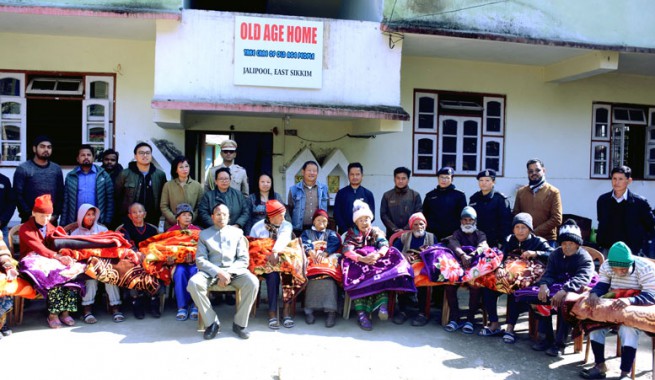 Wednesday, Jan 15, 2020 14:00 [IST]
Last Update: Wednesday, Jan 15, 2020 08:33 [IST]
Governor visits Jalipool old age home
SE Report
GANGTOK: Governor Ganga Prasad today visited the old age home and KanchiKamakoti temple at Jalipool, a Raj Bhawan release informs. During his visit, the Governor interacted with the caretaker of the old age home and enquired about the health of inmates.
The Governor inspected the premises of the old age home, dormitory and the common area. He distributed blankets to the old age people of home as a token of love.
Similarly, the Governor visited KanchiKamakoti temple and interacted with the pandit and members of the temple committee.
Later, the Governor attended a small function held at Saramsa garden near Jalipool and interacted with the local people. He also distributed blankets to needy and senior citizens of the locality.