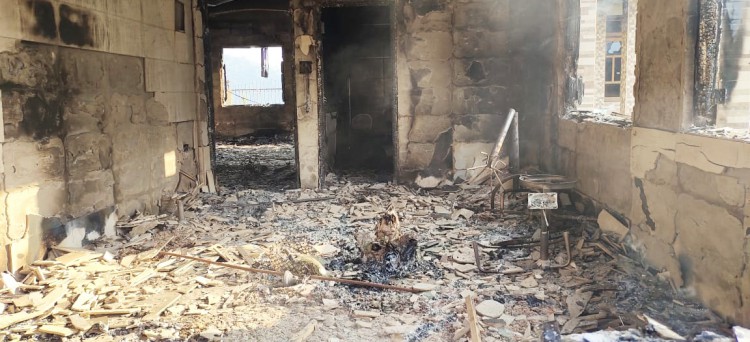 Monday, Feb 22, 2021 07:30 [IST]
Last Update: Monday, Feb 22, 2021 01:51 [IST]
GTA's Jamuney guest house gutted in fire
DARJEELING,: A GTA guest house at Jamuney, about 20 kilometres from here, has been gutted in a massive fire on Saturday night.
Preliminary reports say an electrical malfunction on the roof of the guest house may have started the blaze.
"The fire may have started late at night on Saturday. Our assessment and that of the fire department is that an electrical fire which spread from the roof," said Abhisekh Gupta, the additional superintendent of police.
The ASP said they suspect no foul play.
The guest house under the Tourism department of the GTA is located along Chota Rangit River at Jamuney.
The incident gains significance due to the fact that Jamuney under Takvar constituency was developed into a tourist spot by Bimal Gurung. Also, Gurung's residence is located a few kilometres above.
The guest house was built around 10 years back and had two well-furnished rooms, a hall and a kitchen.
"We are assessing the extent of damage by the fire and the cost estimates," said Arijit Mitra, executive director of the GTA's Tourism department.