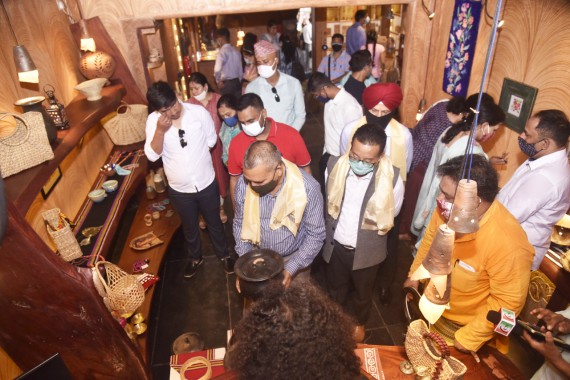 Monday, Sep 27, 2021 07:30 [IST]
Last Update: Monday, Sep 27, 2021 02:01 [IST]
Himalayan Organic Day observed at Siliguri
PRASHANT ACHARYA
SILIGURI,: The 1st Himalayan Organic Day was observed at 'Sunday Organic Haat' in Siliguri today as part of the World Tourism Day celebration.
The inauguration programme was attended by 33 Corps GOC Lt. Gen. A.K. Singh as the chief guest, Sikkim Tea Board chairman Tashi Tshering Bhutia and former Indian football captain Bhaichung Bhutia along with other dignitaries.
The chief guest, in his address, stressed on preservation of cultural heritage and traditions in this modern world. He said the module and concept adopted by Association for Conservation of Tourism (ACT), the organiser of the event, should be followed across India so that we do not forget our culture and tradition.
Representing Sikkim, Tashi Tshering Bhutia invited all present at the festival to visit the government-owned organic Temi tea garden in Sikkim and enjoy its natural beauty while tasting the organic tea.
Inspired by the concept of 'Sunday Organic Haat' of Siliguri, Bhutia said that he will propose Sikkim government to have similar organic haat in all four district headquarters.