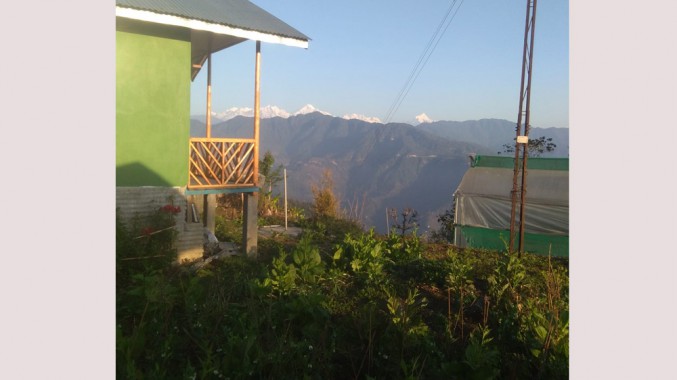 Monday, Nov 02, 2020 11:15 [IST]
Last Update: Monday, Nov 02, 2020 05:46 [IST]
Homestays start operating in Pakyong villages
AJAY THAMI
PAKYONG: Homestays at Karthok here have started operating, eight months after the Covid pandemic led to closure of tourism in the State.
A local homestay owner, Kapil Chettri, said: "As of now I have started providing services to the guest. We follow all the Covid-19 protocols and sanitize rooms before the entry of each guest and maintain social distancing. Guests from within the State have started coming to my homestay and are enjoying their holidays."
Meanwhile, Gyan Bahadur Subba, who operates a homestay at Yakten Pakyong, said he will be welcoming guests after Diwali only.
"We are altogether eight families running homestay here at Yakten since seven-eight years. We are not sure whether to welcome guests from outside the State or only local people. If the Covid-19 situation lessens than we will consider guests from outside the State as many are contacting us for bookings," said Subba.