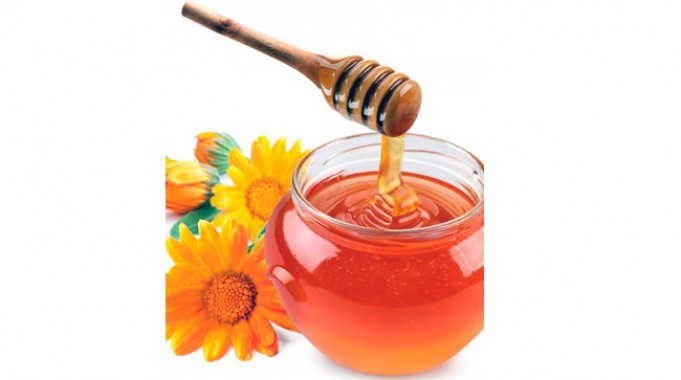 Monday, Jan 27, 2020 13:00 [IST]
Last Update: Monday, Jan 27, 2020 07:18 [IST]
Honey for Radiant Skin
Shahnaz Husain
Honey known as the 'magic potion' is just not our breakfast cereal or desert but is used as an essential ingredient of women beauty regime since ages for external and internal health of the body. Honey, delicious golden liquid which is found in almost every kitchen is also present in various beauty products like face masks, shampoos, lotions, lip balms etc due to its ability to give you the natural glow.
One of the easiest way to use raw honey is to apply directly on the face in circular motion and keep it in natural environment for half an hour and later wash it off with luke warm water to get supple, soft and attractive skin.
If you have dry skin, apply honey daily and wash it off with plain water after 20 minutes. You can also mix honey with a few drops of orange juice. Apply this on the face for 20 minutes and wash off with water.
Artificial Exfoliators often cause your skin to go red and may cause irritation. Since raw honey crystalizes over time, the tiny granules act as a gentle exfoliate. Mix two spoons honey with one spoon baking soda. Gently rub it on various parts over skin and rinse it well. Baking soda offers light exfoliation while the honey soothes and smoothens the skin
Warm the honey in your hands by rubbing it between your fingers first, then apply it directly on the skin in circular motions. Leave it on for a few minutes before massaging it off with wet towel. And since it's antibacterial, you can use it for your daily face wash.
For dry skin, you can also mix half a teaspoon honey, one teaspoon rose water and one teaspoon dried milk powder. Mix into a paste and apply on the face. Remove after 20 minutes with water. Add one-quarter cup of honey to your bath water to relieve dryness and soften the skin on the body.
Once you start dealing with dry winter skin, turn to honey to soothe. Mix two tablespoon of raw honey in hot water mug and let honey dissolve in it completely .Pour the mixture in tub of warm water to soak for 15 minutes and then add a cup of Arm & Hammer Baking Soda for your final 15 minutes to help rid your body of dead skin cells without irritation.
Honey suits both oily and combination skin. For oily skin, mix honey with egg white and apply on the skin daily, washing it off after 20 minutes with plain water. Egg white has a cleansing effect, reducing oiliness, while honey will soften the skin and nourish it. If you have a combination skin, apply honey by itself on the entire face, as it would suit both oily and dry areas.
Honey can also be used on pimple-prone skins and even if there is a severe acne condition. In fact, people with acne often suffer from superficial dryness and flaking of the skin. Mix one teaspoon honey with yoghurt and apply on the face. Wash it off after 20 minutes. It would relieve dryness and also soothe and nourish the skin. Both honey and yoghurt have a healing effect on acne.
If you're suffering from a breakout, application of honey on skin clear out any blockages or clogged pore. Apply raw honey on the acne - prone areas. Leave it for 15 – 20 minutes and rinse it off with tap water. Alternatively mix honey with tea tree oil /lavender oil for additional cleansing .Take mixture on cotton wool pad and apply on the face and open areas of skin gently in circular motion and wash it off after half an hour to treat chronic skin conditions.
Mix three parts honey and one part pure cinnamon and warm the mixture slightly using low flame. Apply to your skin and leave the mixture on for 15 minutes. Rinse off completely using warm water. Don't use if you're allergic to cinnamon.
Honey can be useful in face masks, for all skin types. Mix wheat bran (choker) or oatmeal with honey. Rose water can be also be added. Mix into a smooth paste and apply on the face. Wash off when it is dry or after 20 minutes. This mask may be used two or three times a week to keep the skin soft, supple and youthful.
Mix one tomato juice with a teaspoon of honey and massage it gently for some time and leave it to dry naturally and then rinse it off with clean fresh water to reduce skin tanning and brighten skin conditions. The enzymes in honey go deep into the skin and moisturize it from within. You can use it twice a week. Add 1 tsp honey to one of the lemon halves. Rub the cut side all over your face. Let it sit 5 minutes and then rinse with warm water.