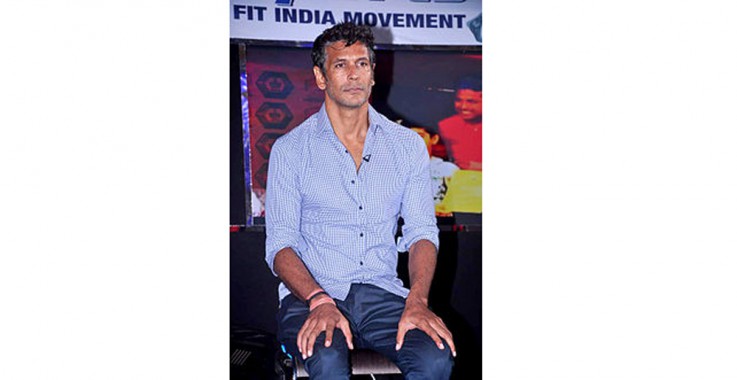 Friday, Nov 20, 2020 12:00 [IST]
Last Update: Friday, Nov 20, 2020 06:18 [IST]
It will be amazing to run in Darjeeling: MilindSoman
PRASHANTACHARYA
SILIGUR:Model-turned-actor and fitness promoterMilindSomantoday took to social media to announce that he is all set for the seventh edition of Darjeeling Hill Marathon slated for November 22.
Soman, who along with his wife AnkitaKonwar will be participating the marathon, shared a throwback picture of the couple running on a beach and captioned, "First 15km run this year after Feb! Getting ready for the Darjeeling Police marathon this Sunday, it will be beautiful…"
The supermodel has also posted a video on YouTube thanking Darjeeling Police. "A big thank you to Darjeeling police for organising the biggest marathon event in North Bengal and for inviting me to be the brand ambassador for the 7th edition of the run. It's a big honour, it will be amazing to run in Darjeeling on 22nd of November along world heritage sites in amazing weather."
The Darjeeling Hill Marathon will, this year, be a "zero waste" event.
Abhishek Gupta, additional superintendent of police, Darjeeling, said: "Besides running, a clean environment plays a key role in keeping us healthy. Concerned with the waste, which can possibly be generated after the event, this year we have collaborated with TIEDDI. The waste generated in the event will be segregated and sent for either compost or recycling."
The Darjeeling Hill Marathon is organized by the Darjeeling police as part of an outreach and fitness programme under the community policing initiative.
The Darjeeling Hill Marathon will have 21.1-km half marathon and 10-km run with each event having two age categories and a police-only category.
Among other celebrities to participate in this year's Darjeeling Hill Marathon is singerKailashKher who will be performing live during the marathon.