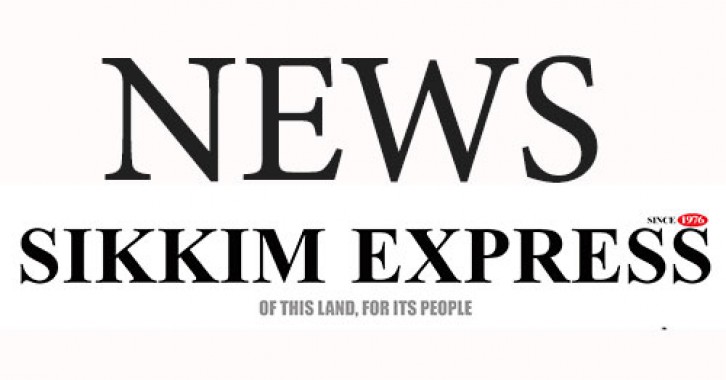 Sunday, Mar 22, 2020 12:45 [IST]
Last Update: Sunday, Mar 22, 2020 07:12 [IST]
JANTA CURFEW TODAY
No vehicular movement allowed on Sunday, odd-even traffic from Monday

SE Report
GANGTOK: Strong restrictions on movement of vehicles within the State of Sikkim have been imposed with the State government adding more prohibitory orders for ensuring social distancing against coronavirus.
JANTA CURFEW | March 22
No vehicles, expect those on emergency purposes and essential services, would be plying on the roads inside Sikkim to observe 'Janta Curfew' on Sunday, as per the government notification. The Prime Minister had appealed the nation to observe 'Janta Curfew' on March 22 from 7 am to 9 pm wherein people are to stay indoors and avoid going out. This was appealed as a nation-wide social distancing measure to contain the spread of coronavirus.
All shops, business establishments and factories are to remain closed on Sunday but medical facilities are to remain open.
ODD-EVEN | March 23 onwards
From March 23, the movement of all taxis and private vehicles inside the State of Sikkim is to be regulated by allowing only odd and even vehicles to ply on alternate days. On Monday, only odd numbered vehicles will be allowed and on Tuesday, only even numbered vehicles will be allowed to ply. This arrangement will continue till April 15, said the Transport department.
ONLY 'EMERGENCY' STATE EXIT FOR PVT/GOVT VEHICLES
Private and government vehicles will be allowed to cross the Rangpo and Melli checkposts only on 'emergency purposes' after availing requisite pass from the SDM and BDO of their respective area, reads a circular from Transport secretary Raju Basnet.
Speaking with SIKKIM EXPRESS, Basnet said the decision was taken by the Transport department after convening a meeting with the stakeholders including associations of drivers and owners. The meeting unanimously passed the above resolutions with an aim to restrict movement of vehicles in the State so there is social distancing among the people as a preventive measure against coronavirus, he said.
As per the orders issued by the east and south district administrations, all hotels, restaurants and shops are to remain open from 9 am to 8 pm in south and east districts. All vehicles except goods carrier and vehicles engaged in emergency medical services shall be prohibited to enter Rangpo and Melli checkposts after 10 pm. The orders are in force till April 15 or till further orders.
Prohibitory orders under Section 144 CrPC have been extended to entire south and east districts banning assembly of five or more persons. Marriages and social gatherings are exempted subject to restrictions by local authorities.